India: WhatsApp launches TV campaigns to tackle fake news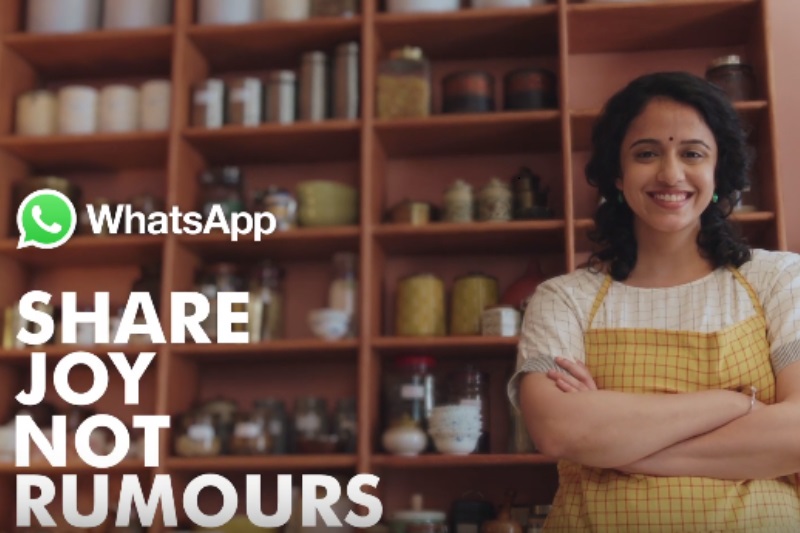 Days after WhatsApp chief wrote a letter to RBI seeking formal nod for extending its payment services to its 200 million users in India, WhatsApp has launched its first television (TV) campaign, urging users to avoid fake news.
The Facebook Owned company has drawn fire from the Indian government over spreading fake news on its platforms. WhatsApp issued a statement, saying that it has conducted extensive research with users in India and then developed three ad films that are based on a real user's experience.
Also read: WhatsApp chief business officer Neeraj Arora quits
WhatsApp says in its statement, "The campaign is timed to start just prior to the elections in Rajasthan and Telangana and WhatsApp will build on this effort headed into the national election next year."
WhatsApp TV campaign will be aired in nine languages including English, Hindi, Bengali, Kannada, Telugu, Assamese, Gujarati, Marathi and Malayalam.
"The latest TV campaign comprising three 60-second films that convey real scenarios about dangerous rumours that spread via spam among family and school groups," WhatsApp said in a statement.
In every video, the protagonist is seen teaching someone important in their lives and requesting them to not to spread rumours and to use WhatsApp controls such as the ability to leave groups that could be propagating misinformation and how to block unknown senders.
Also read: WhatsApp appoints Abhijit Bose as country head
These ads will run on a diverse numbers of channel including news and cinema, and will be followed up by online and print ads as well.
In its statement, WhatsApp highlighted that the private messaging app is designed to help friends and family communicate as well as help users connect with a business that is important to them.
"WhatsApp cares deeply about the safety of users in India and is committed to helping to address the challenge of misinformation in India by empowering users with new controls and working with local partners to step up education on this challenge," it added.
Also read: WhatsApp chief writes to RBI, seeks nod to expand payment services in India