White House: Half Of US Adults Fully Vaccinated Against COVID-19
50% of American adults are fully vaccinated against coronavirus says President Joe Biden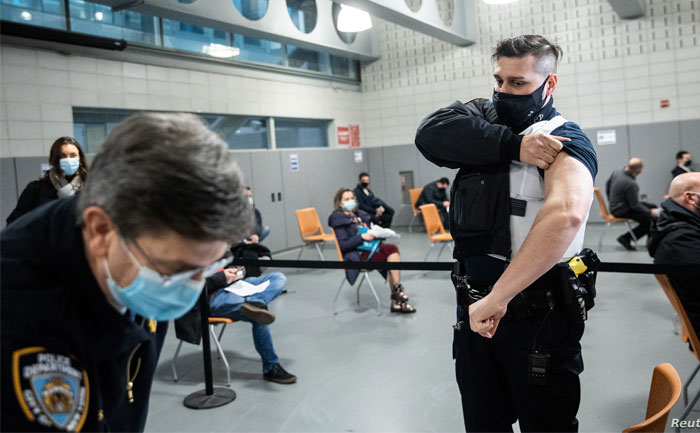 The United States of America has reached a new milestone in the fight against COVID-19. Almost 50 percent of adults are now fully vaccinated against the virus. This is as per the data from the Centers for Disease Control and Prevention. The news was shared by United States President Joe Biden on Tuesday. He tweeted, "As of today, 50 percent of American adults are fully vaccinated. That's a big deal, folks." Biden tweeted.
The U.S. is pushing to add millions more to the ranks of the vaccinated in the country. President Joe Biden said this month that his new goal is to administer at least one dose of a COVID-19 vaccine to 70% of U.S. adults. He aims to achieve this feat by the Fourth of July.
As of today, 50% of American adults are fully vaccinated.

That's a big deal, folks.

— President Biden (@POTUS) May 25, 2021
White House COVID-19 adviser Andy Slavitt also said at a press briefing, "This is a major milestone in our country's vaccination efforts. "The number was 1% when we entered office Jan. 20. Across the country, 25 states and the District of Columbia have fully vaccinated 50 percent or more of their adult population, and nine states have recently crossed the threshold of 70 percent of adults with at least one shot."
These updated numbers mean that half of the adults in the United States are cleared under CDC guidelines to not wear a mask in most indoor and outdoor settings. But those who are not fully vaccinated have still to wear a mask recommends the agency.
Also Read: United States: Winter Storm Leaves Millions in Texas Without Power