Game of Thrones Season 8 Episode 3: Who All Dies In The Battle of Winterfell
GoT Season 8 Episode 03: Here is complete list of all who died in the battle of winterfell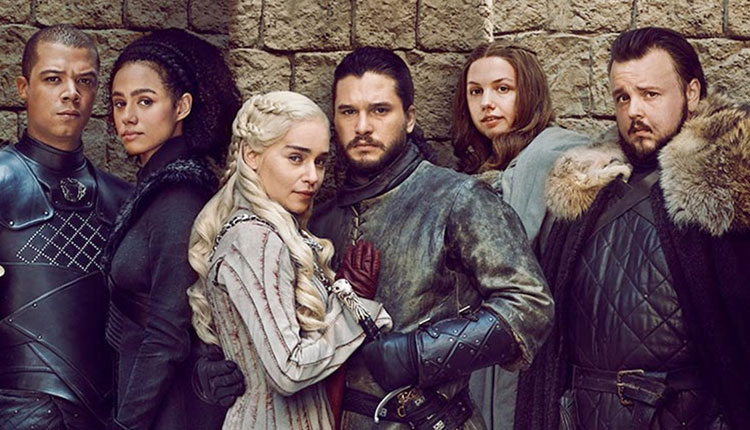 The much awaited battle between Night King and Winterfell finally took place in Game of Thrones season 8 episode 3 but it has left several people killed. Yes, you would be shocked to know that Theon Grejoy has been killed by Night King. Apart from Theon Grejoy there are several popular GoT chracters such as Melisandare, Lyanna Mormont, Viserion, Lord Beric Dondarrion, Ser Jorah Mormont and others have been killed by Night King.
If you have watched Game of Thrones S08 Ep 03, you must have seen Arya Stark's assassination skills while killing Night King. Yes, (huge spoiler), NIght King has been killed by Arya Stark. In this article we will be talking about people who has been killed in the battle of Winterfell. 
Here's a list of who all are died in the Battle of Winterfell.
1. Night King:
You may not believe Night Kill is no more, because how deadly he seemed throughout all the episodes, but you read that right he has been killed by Arya. The moment Night King tries to kill Bran Stark, Arya pounced on the Night King and stabbed him with Valyrian steel dagger. This also destroyed the entire army of the dead as one of the strongly believed fan theories suggested killing the Night King would also lead to the destruction of his entire army.
2. Melisandre:
Melisandre comes back in this episode and reminds Arya Stark that she had prophesied about Arya taking many lives including killing those has 'blue eyes,' Melisandre finally took off the amulet that carried her mortality and shuffled it off. After the Winterfell battle, she walked onto the plain and took off the amulet.
3. Theon Greyjoy:
One of the most famous characters of Game of Thrones, Theon Greyjoy has been killed in the batlle of Winterfell. He himself dedicated his life to protect Bran Stark in the godswood. He defended Bran against the Night King and only when Bran told him he was 'a good man', Theon died peacefully.
4.  Lyanna Mormont:
Lord Little Lady Lyanna did an exemplary courage in front of the Night King's giant but had to lose her life. She fought by displaying the kind of valour not even people twice her age did in the battle or otherwise. The badass Northern leader faced the ice giant but couldn't survive.
5. Ser Jorah Mormont:
Ser Jorah died while protecting the love of his life – Queen Daenerys Targaryen. As the horde of wights came to attack the dragon queen, Ser Jorah defended her and lost his life. She cried over him in his final moment – a sight to behold.
6. Lord Beric Dondarrion:
Lord Beric had to lose his life protecting the one whose life mattered the most – Arya Stark. Lord Beric fought with Arya and the Hound and sacrifice himself while saving her from the horde of the White Walkers.
7. Dolorous Edd:
Dolorous Edd met with death while rescuing Samwell Tarly from a wight. Edd Tollett or Dolorous Edd was the former commander of the Night's Watch and the one who expressed his loyalty to his brothers till the very last moment even during the battle.
8. Viserion:
The ice dragon who was resurrected in season 7 has finally died in this episode. As the brave Arya Stark stabbed the Night King to death, it meant that all the things sired by him – wights, White Walkers and the ice dragons –  as once you kill a White Walker, all of the wights that White Walker 'sired' would die.
Also Read: Game Of Thrones Season 8 Episode 3 Review: It Is Full Of Fire, Fights & Deaths