Will Rajinikanth Become Next CM of Tamil Nadu In 2021? Hirav Shah Reveals
Birthday Predictions: Will Rajinikanth become the next CM of Tamil Nadu in 2021? Hirav Shah Predicts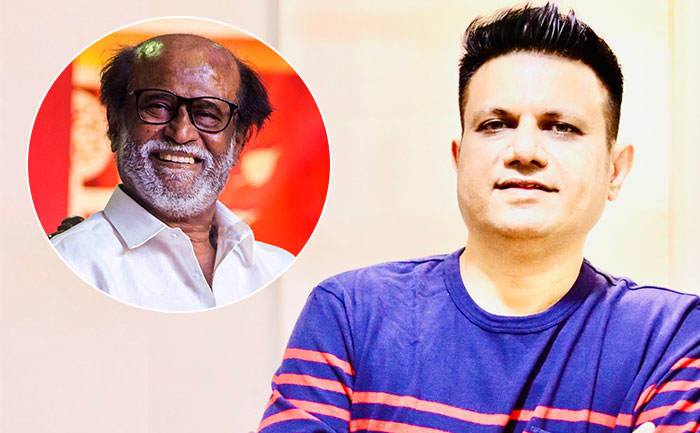 Superstar Rajinikanth, born on 12th December 1950, is quite simply, the biggest superstar cinema crazy India has ever seen. His stylized dialogues and screen mannerisms are legion. The Thalaiva's next door-cum-superhero image has found a hysterically appreciative following among millions of moviegoers. No one in the audience, even in his wildest imagination, would have thought this nondescript man, who had won the least attention in the film would ever win over millions of hearts in Tamil Nadu or ride the state like a colossus.
His sway over the masses would be so intense that he could rewrite the fate of Tamil Nadu politics, exactly two decades after the release of his first film. Now, It's been 25 years, believe it or not, since the Super Star made his debut with an inconsequential role in a Tamil film. From villain and antihero to blockbuster supernova, the gifted actor has made the most of every outing. And he deserved every bit of the success.
The superstar has recently announced his entry into politics. He will launch the party on December 31 and the work will start from January 2021. But will his political career be like his career in Films? Will the Thalaiva be the next CM of Tamil Nadu? All these and many more queries are answered by astrologer cum numerologist Hirav Shah.
Hirav Shah predicts Rajinikanth's Political Future in 2021:
Rajinikanth"s birth number is 12, 1+2 = 3 which is ruled by Jupiter.
His destiny number is 1+2+1+2+1+9+5+0 = 21, 2+1 = 3, that means Thaliva is double-ruled by Jupiter.
He is entering the 71st year of his life, 7+1 = 8 which is ruled by Saturn.
His 71st year represents extreme number 8 and that's going to be extreme in Tamil Nadu.
Rajinikanth's zodiac sign is Sagittarius which is ruled by Jupiter.
3, 6,  9 are the lucky numbers for Birth Number 3
Hirav Shah says, "After delaying his proposed entry, Rajini has announced that he will be starting his political party in January 2021 before the Tamil Nadu Assembly elections. The elections are due in May 2021. West Bengal and TamilNadu elections in 2021 will be very watchful throughout the country and globally. Rajinikanth and his party will perform very well in the election."
Rajinikanth can become CM of TamilNadu but for that he may need to take the support of other political parties, predicts Astro Strategist cum Business Astrologer Hirav Shah.
"In terms of his movie career, his upcoming movie Annaatthe will be a blockbuster and make him come out of the sleuth of flops." This film will also help him in his political beginning.
Wishing the Thalaiva of Indian Cinema, Superstar Rajinikanth a very happy and successful birthday.
Also Read:  Numerological Predictions for the week ( December 11 To December 17, 2020 ) by Celebrity Numerologist Hirav Shah