Will Smith kidnaps Lewis Hamilton, takes his place in Abu Dhabi GP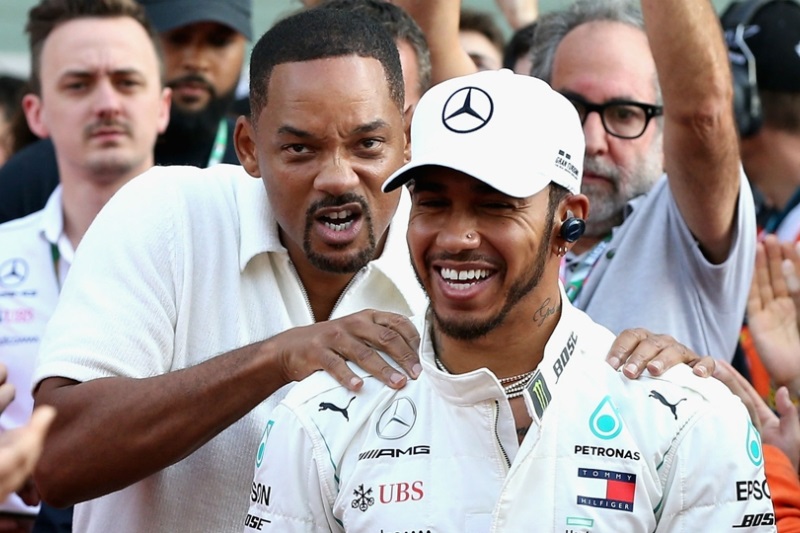 Lewis Hamilton had almost a near-perfect 2018, by putting in dominating drives to bring home his fifth drivers' world championship. Ahead of the Grand Prix final season at Abu Dhabi, Hamilton had already sewn the drivers' title, making the race a mere formality. On Sunday, the Abu Dhabi Grand Prix took place where Hamilton's Mercedes team welcomed Will Smith as their guest to the paddock. Before the start of the race, the Hollywood superstar met up with the British driver and shot a hilarious video of him holding the world champion hostage.
Recently, in the viral video posted on Hamilton's Instagram account, Smith is seen telling the Mercedes driver that the title is already won and that Hamilton should "save something for other people".
The Men in Black actor is then seen tying Hamilton to a chair and then walking into the Mercedes garage in a race suit and the Briton's crash helmet.
View this post on Instagram
View this post on Instagram
Later on at the end of the video it is shown that, Will Smith is being arrested by an officer and taken away. Though things might not have worked out as planned for the Hollywood star, it certainly did for Hamilton on the race track.
The 33-year-old driver, who started from his 83rd pole position, came home 2.5 seconds ahead of his main title rival, four-time champion Sebastian Vettel of Ferrari, on the day Fernando Alonso bade farewell to F1.
However, Hamilton's win came after a race that began with a horrific opening lap crash from which Nico Hulkenberg escaped unhurt despite his Renault car catching ablaze and barrel-rolling into the track-side barriers.
This victory of Hamilton's completed a season of total dominance for the Englishman. While praising Vettel, he said, "I am so happy right now. I know next year he's going to come back stronger."
Also read: Ricky Ponting picks Kuldeep Yadav over Ravichandran Ashwin for Adelaide Test