NCIS star Wilmer Valderrama Engaged to Girlfriend Amanda Pacheco …
Wilmer Valderrama & Girlfriend Amanda Pacheco Are Engaged! Check Out the pics here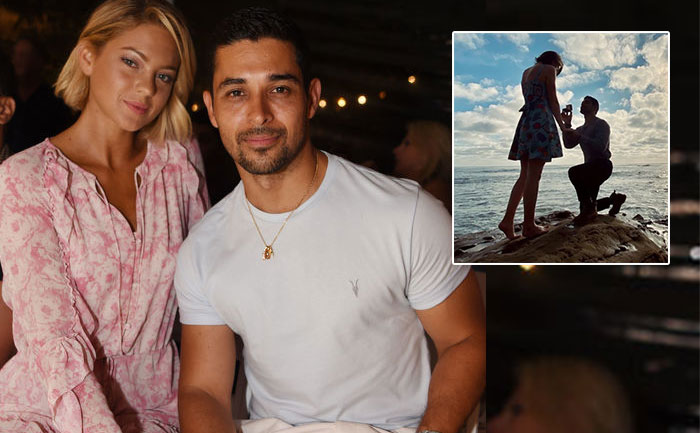 Wilmer Valderrama started the New Year as an engaged man. According to the 39-year-old's Instagram, he and his soon-to-be wife celebrated New Year's Eve in Mexico before heading to San Diego, where Wilmer popped the question. Yes, the 39-year-old NCIS actor took to his Instagram handle and shared the good news with his fans.
He captioned the romantic, seaside snap from a beach in La Jolla: 'It's just us now' followed by the New Year's day date.
Check out the picture shared by Wilmer on Instagram here:
The 39-year-old That '70s Show actor shared a stunning snap, where he is seen dropping down to one knee and proposing to girlfriend Amanda Pacheco. He can be seen wearing a long-sleeved shirt with jeans as he knelt down onto a rock overlooking the ocean. A ring box in his hand as he held onto Amanda's hand while asking her to be his wife. Pacheco is seen barefoot, looking pretty in a pretty floral gown for the big day.
Amanda too shared a shot of her new engagement ring, which featured a massive, pear cut diamond set into a simple sparkling band.
The NCIS actor and Amanda, who is 28-years-old and works as a model, were first romantically linked in April 2019 after being spotted out and about together in L.A.
Wilmer has dated a slew of celebrities, including Mandy Moore, Demi Lovato, and Lindsay Lohan. He remains on good terms with both stars, and notably supported Lovato during her recovery from a drug overdose in 2018.
Also Read: Demi Lovato flaunts baby bump on set of Will & Grace