World Diabetes Day 2019: Present theme, History, significant facts
World Diabetes Day is celebrated on 14 November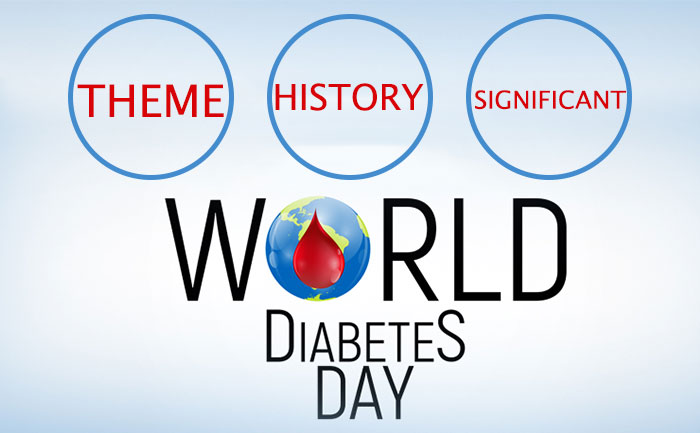 Today is World Diabetes Day. This day is celebrated on November 14 and specially awareness is given to people so that everyone gets to know about the possible symptoms, prevention and treatment for Diabetes. On world diabetes day, about 160 countries observe this day and provide relevant education regarding the common disease.
Every year there is a theme for World Diabetes Day. On World Diabetes day 2019 the theme for the day and the awareness month is 'Family and Diabetes.' In fact, the theme gives emphasis to the significant impact of diabetes on family as well as lending support to affected people through adequate network. For that matter, the International Diabetes Federation provides their help. Besides this, it makes sure to promote the role of family in care, management, prevention, treatment and the primary education of diabetes.
When it comes to the history, it was this day when Sir Frederick Banting discovered insulin with Charles Best in the year of 1922 and since then World Diabetes Day is celebrated on 14 November as it marks the birthday of Sir Frederick Banting. For the unversed, International Diabetes Federation as well as World Health Organisation established World Diabetes Day in the year of 1991 to throw light on the increasing health threat brought by Diabetes. Following that, in 2006, World Diabetes Day turned out as the official United Nations Day by passing United Nation Resolution 61/225.
For some interesting facts, let us brief you on the purpose of World Diabetes campaign. Basically put, the awareness is initiated to promote relentless efforts of International Diabetes Federation throughout the year and also to make everyone aware of health side effects of Diabetes and how it continues to increase with the passing of time in the world so much so that it plays havoc with people's health. It is only by coming together that we can fight the disease. Henceforth, World Diabetes Day is observed every year on November 14.
In addition to this, to brief you more, World Diabetes campaign has a logo which is represented by a blue circle that was adopted in the year of 2007 right after the passage of United resolution on diabetes came. Moreover, it symbolizes the significance of unity of the community all over the globe about diabetes and the epidemic that is spreading rapidly day by day.
So what exactly is Diabetes? Well, in simple words, Diabetes which is also known as Diabetes mellitus is a chronic disease and it happens to people when the Pancreas gland of the body can no longer make insulin or produce insulin which is why diabetes occurs in the body of the person.
Diabetes is broken down into three types which are namely Type 1, Type 2 and Gestational.
Type 1 Diabetes- This type affects the children and adolescents the most and can occur at any age. Also, the body has little or no insulin and hence a daily injection is necessary for the body to maintain blood glucose levels under check.
Type 2 Diabetes: This type is quite frequently common in adults and about 90% cases are affected with Type 2. Not only that, it is not that serious like Type 1 and so the solution for it is a healthy lifestyle and some good exercise and healthy diet.
Gestational Diabetes: This type of the diabetes is where the glucose in the blood increases during the time of pregnancy and it is this when complications may occur to the mother and child. However, it is observed that Gestational diabetes may vanish after pregnancy though the affected woman or child are at a potential risk of having type 2 diabetes later in their life time.
Henceforth, World Diabetes Day is observed on this day every year and is probably the world's largest Diabetes campaign to do awareness about the disease, its treatment and giving education.
Also Read: Consume These Top 11 Detox Drinks To Lose Weight In A Healthy Manner