WWE Is Celebrating The Firefly Fun House Match With Vince McMahon T-Shirt
The Firefly Fun House match was a bizarre mix of reality and fiction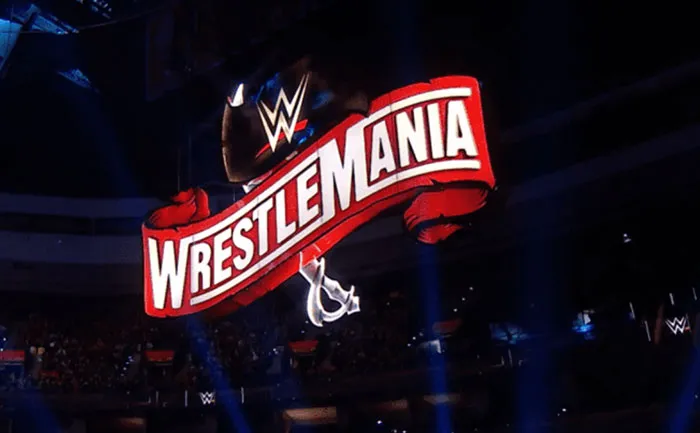 WWE is celebrating WrestleMania 36's Firefly Fun House match with unique Vince McMahon t-shirts. The Firefly Funhouse was an innovative and experimental match for WWE and it divided the WWE Universe. While some fans loved the blending of reality and fiction, some hated the match for having little to no wrestling.
However, if you are one of the people who loved the surreal match, WWE has a hoard of new merchandise to commemorate it. Not only does the WWE store has art prints from the match, it is also offering a t-shirt immortalizing the appearance of Vince McMahon in the match.
WWE Shop has uploaded official WrestleMania t-shirts to celebrate the Firefly Fun House match. One of these has a hilarious design featuring WWE executive Vince McMahon in his puppet form. He is saying his famous catchphrase: "This is such good $*%!"
Dave Meltzer confirmed on Wrestling Observer Radio that Vince McMahon himself approved the "such good sh*t" line in the Firefly Fun House Match.
Meanwhile, there is also a second t-shirt up for sale at the WWE shop. This one draws inspiration from old WrestleMania event poster. The use of roman numerals to indicate WrestleMania 36 definitely brings some old school vibes to the t-shirt. The t-shirt features John Cena and Bray Wyatt at WrestleMania XXVII as "The Firefly Fun House Explodes."
In addition to the Firefly Fun House Match, WrestleMania 36 had plenty of other epic moments. One of these was the Boneyard match between The Undertaker and AJ Styles. This match saw The Undertaker return as The American Badass.
ALSO READ: Brodie Lee Continues To Shade WWE And Vince McMahon