WWE releases Four Superstars Including The Former NXT Tag Team Champions
Two of these superstars had already taken to social media to ask for their release from WWE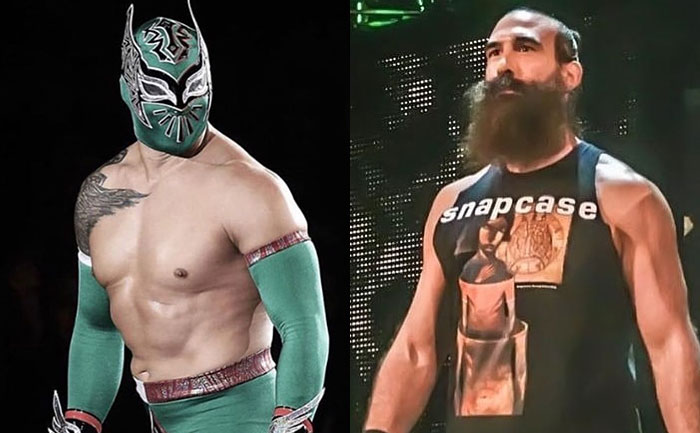 WWE announced the release of four superstars this Sunday. Luke Harper, one of the four WWE superstars, had asked for his release earlier this year but was denied by the company. Sin Cara also asked for a release via social media. The members of The Ascension did not ask for a public release but it was widely known that the duo was unhappy with their booking in the WWE.
— . (@LukeHarperWWE) March 29, 2019
— Sin Cara (@SinCaraWWE) November 11, 2019
WWE took to social media, announcing that Luke Harper, Sin Cara, Ryan Parmeter (Konnor) and Eric Thompson (Viktor) had been released from WWE.
WWE has come to terms on the releases of Jonathan Huber (Luke Harper), Sin Cara and Ryan Parmeter (Konnor) and Eric Thompson (Viktor) of The Ascension.https://t.co/XzXMrhl3Qj

— WWE (@WWE) December 8, 2019
Luke Harper was out of the WWE for a long time but he made his return to team up with Eric Rowan at Hell in a Cell this year. However, the reunion was short-lived as both the superstars got drafted in different brands.
On the other hand, Sin Cara and The Ascension never really made it big in the WWE. The Ascension delivered some of their best performances during their time in NXT, WWE's developmental brand.
The release of these WWE superstars frees them to pursue other venues. In recent times, WWE has seen a lot of talent leaving to join other companies. Jon Moxley (WWE's Dean Ambrose) and Shawn Spears (WWE's Tye Dillinger) went on to join All Elite Wrestling (AEW) after leaving WWE. Even former WWE announcer Dasha Fuentes left WWE to join AEW. Former WWE champion Randy Orton also teased that he might be leaving for AEW but signed on with WWE in the end. WWE Legend Chris Jericho is the current and inaugural AEW World Champion.
ALSO READ: Roman Reigns Sends A Message To NXT's Keith Lee After WWE Survivor Series 2019