YouTube Megastar PewDiePie: Hate on the internet is not "normal behavior"
Pewdiepie has reached over 102 million subscribers on YouTube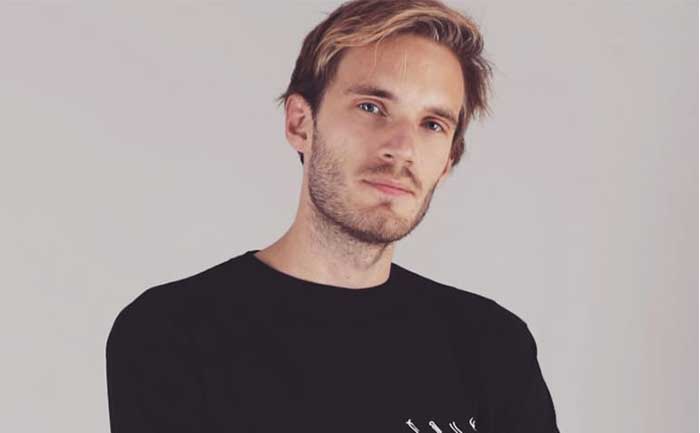 YouTube juggernaut Pewdiepie recently quit the platform to take a break. However, the YouTube sensation has come into the news again after he reacted to a webcomic that celebrated his house being burgled in December 2019. As followers of the couple might know, Felix and Marzia Kjellberg's house in Japan was broken into where 90% of their valuables were stolen. This information was shared by PewdiePie's wife Marzia through her Instagram story.
Pewdiepie has now reacted to a webcomic that celebrated the YouTube creator's house being burgled. The Swedish YouTuber called out the webcomics while commenting that internet hate is not "normal behavior." The malicious webcomic involved a female telling her co-worker "heh, that millionaire gamer-bro douchebag totally got robbed." The co-worker has the name tag labeling him as New Guy. The New Guy goes on to disagree and ask "Hey, how'd you like it if you were robbed?" However, he is just made fun of for his concern. The webcomic has gone on to become a meme on the internet.
Pewdiepie reacted to the comic, saying, "This person tries to vilify new guy, but is so tone deaf, they don't understand they make themselves look like an idiot. It's so weird. It's so un-self aware." The YouTuber also said that he would like to be friends with the new guy. "He has all the hallmarks of a good protagonist. If he were real, he'd make a good friend. I want to be friends with new guy! He seems great!"
However, on a more serious note, PewDiepie also called out the webcomic for being insensitive and malicious. He said, "I don't know anything about this person who made this webcomic. But the point is, people that react this way about something unjust happening to someone, it's not normal behavior to react this way. There is a clear distinction to me wishing actual harm on someone, or something illegal to happen. That's the weird part and how that line is blurred because I'm a millionaire, when it's not about the money, it's the personal space. And it's weird that no one understand that. It's clearly gotten so overboard."
Pewdiepie did request his Youtube subscribers to not seek out the creator of the webcomic as it would not solve anything. In the end, Pewdiepie is having a phenomenal run despite the internet hate directed at him. In addition to reaching over 102 million subscribers on YouTube, he also married his long-time girlfriend Marzia in August 2019.
ALSO READ: PewDiePie More Popular Than LeBron James