Kumkum Bhagya Jan 06, 2020 written update: Ranbir to propose Prachi
In Kumkum Bhagya upcoming episode Ranbir bends down on his knees and holds Prachi's hand to propose her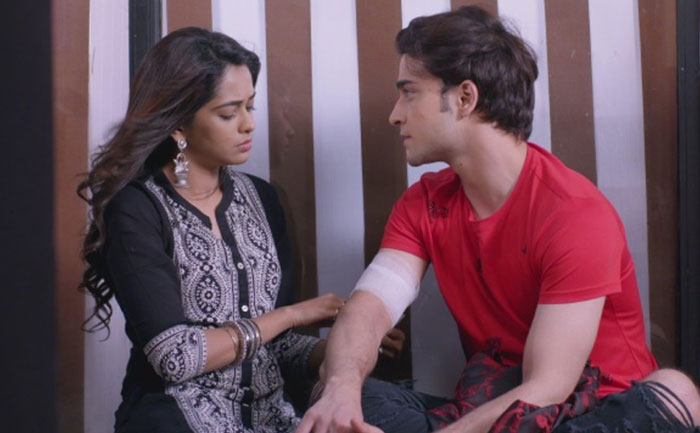 In Kumkum Bhagya Jan 04, 2020 written update: Ranbir and Aryan visits Prachi's house. Over there, they find that Pragya, Sarita are treating Ranbir like a son-in-law is treated. Also, Ranbir then tries to ask Prachi whether he proposed her but he in a way gets upset only to know that he didn't.
Moreover, Rhea and Sanju shoot the MMS where the girl wears Prachi's dress. However, when Prachi arrives in college she bumps into the same girl. This makes Prachi suspicious as she observes the similar dupatta that was only designed by Sarita. She doesn't know how the dupatta is quite exactly same.
Talking about Kumkum Bhagya, Jan 06, 2020 upcoming episode, Ranbir is standing right outside Prachi's when he sees her entering too. Following which, Ranbir goes to Prachi and then goes down on one knee and holds her hand.
In the meantime, Rhea is leaving Prachi's house and sees Ranbir kneeling in front of Prachi. It is then that she appears angry but Ranbir doesn't notice her at all.
Will she stop Ranbir from Proposing? Stay hooked to The Live Mirror to find out what happens next.
Also Read: Kumkum Bhagya Jan 03, 2020 Written Update: Ranbir To Confess Prachi Indirectly That He Loves Her