After Justin Bieber, Alexandra Daddario makes her TikTok Debut
The TikTok username of American actress Alexandra Daddario is @aadaddario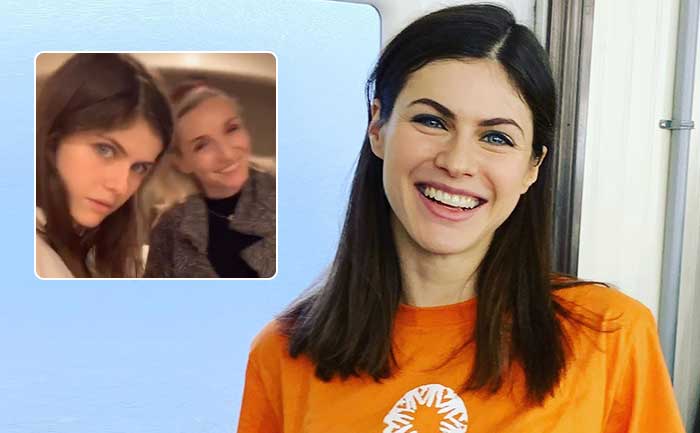 After Ariana Grande, Halsey, Britney Spears and Justin Bieber, American actress Alexandra Anna Daddario has finally debuted on beloved video sharing app, TikTok. The TikTok debut of Alexandra Daddario comes a few weeks after Justin Bieber joined a video-sharing social networking service owned by ByteDance, a Beijing-based company founded in 2012 by Zhang Yiming.
Alexandra Anna Daddario is not the only Hollywood star who is now on TikTok. TikTok has become a craze not only in India but across the world. No only common people but the biggest celebrities including Ariana Grande, Justin Bieber Jonas Brothers, Lizzo, Britney Spears, Halsey, HRVY, Troye Sivan and others have been using TikTok.
In one of her TikTok videos, Alexandra Daddario can be seen lip syncing on Justin Bieber's latest song Yummy. You can follow Alexandra Daddario on TikTok by clicking on the link. The TikTok username of Alexandra Daddario is @aadaddario
Do you know that TikTok has been declared the 7th most downloaded mobile app of the decade. You would be shocked to know the list of celebrities who are on TikTok.
Talking about Anna Daddario, she is popularly known for portraying Annabeth Chase in the Percy Jackson film series, Blake Gaines in San Andreas (2015), Summer Quinn in Baywatch (2017), and Emma Corrigan in Can You Keep a Secret? (2019).
The stunning actress has also worked in movies Texas Chainsaw 3D and Hall Pass and has guest featured in television series such as White Collar, It's Always Sunny in Philadelphia, True Detective, New Girl, and American Horror Story: Hotel.