Avengers: Endgame Finally Beats Avatar Box Office Record
Avengers Endgame dethrones Avatar to become the biggest film at the global box-office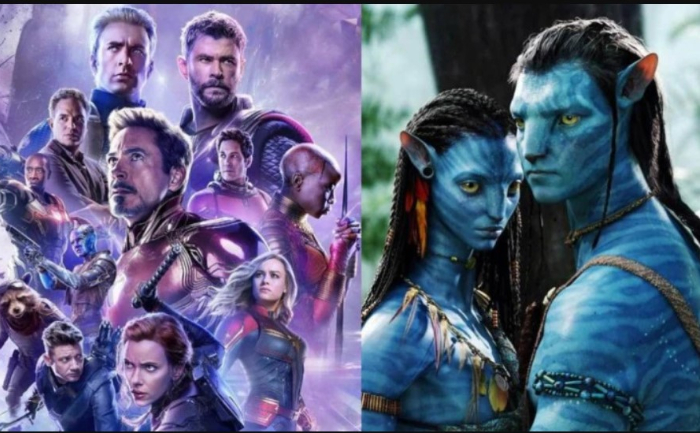 Its a time to celebrate for Avengers: Endgame fans. The MCU film has finally surpassed James Cameron's Avatar's global box office total. Endgame was re-released in select markets by Marvel Studios to chiefly promote Spider-Man: Far From Home. After 'Avatar's' impressive 10-year reign as box office champion, 'Avengers: Endgame' has officially dethroned the sci-fi epic to become the biggest movie of all time.
The news was announced by Marvel Studios chief Kevin Feige himself at the ongoing San Diego Comic-Con 2019. Kevin Feige on Saturday took to the stage at the hallowed Hall H of the San Diego Comic-Con, to announce that Avengers: Endgame had become the highest-grossing film of all time. He also thanked fans who'd stuck with the franchise for over a decade and helped push Endgame's worldwide gross ahead of James Cameron's Avatar.
Check out the tweet here:
To the greatest fans in the universe, from the bottom of our hearts, thank you…https://t.co/MRKEKaKvVW

— Russo Brothers (@Russo_Brothers) July 21, 2019
Disney Studios co-chairman and chief creative officer Alan Horn said, "A huge congratulations to the Marvel Studios and Walt Disney Studios teams, and thank you to the fans around the world who lifted Avengers: Endgame to these historic heights."
Fans took to social media to share their joy. Check out some of fan's reactions here:
#MarvelSDCC
AVENGERS ENDGAME PASSED AVATAR IN THE BOX OFFICE AND IS NOW THE NUMBER 1 MOVIE IN THE WORLD pic.twitter.com/EI47qKcuf2

— gaby ? (@spideyroos) July 21, 2019
AVENGERS: ENDGAME JUST SURPASSED AVATAR IN THE BOX OFFICE…. OFFICIALLY THE HIGHEST GROSSING MOVIE IN HISTORY MARVEL GANG LET ME HEAR Y'ALL MAKE SOME NOISEEEEE pic.twitter.com/5zjDcqMCkO

— gabi (@harleivy) July 21, 2019
Avengers Endgame passed Avatar. WE DID IT. #MarvelSDCC #SDCC pic.twitter.com/U0MyfLd3OF

— Mafer (@MaferNitro_) July 21, 2019
avengers: endgame pushing avatar from the number 1 box office spot just as the infinity saga concluded and phase 4 commenced pic.twitter.com/xmOBwbiF5I

— king valkyrie's queen (@SADHEXGIRL) July 21, 2019
'Avengers: Endgame,' the 22nd entry in the Marvel Cinematic Universe, features Robert Downey Jr. as Iron Man, Chris Evans as Captain America, Brie Larson as Captain Marvel, Chris Hemsworth as Thor, Scarlett Johansson as Black Widow, Mark Ruffalo as Hulk and Paul Rudd as Ant-Man.
Also Read: Avengers: Endgame to Re-Release in India on this Date