9 Best wedding destinations in India
Here are the ideal wedding destinations in India to look at as you plan your wedding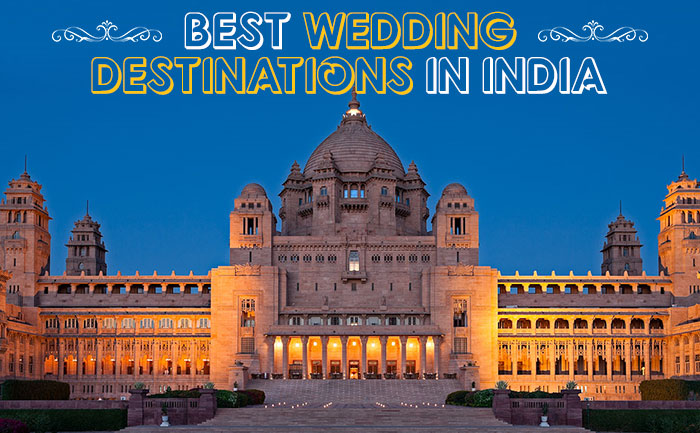 The new trend in India is to have a destination wedding and while it maybe trending, the bride-to-be and groom do look out for several options to have their fairy tale destination wedding. In the modern times, it is the destination wedding that is most preferable for the engaged couples who are looking for a perfect wedding whether the backdrop be anything. As the wedding season is hyping up, we present to you a list of the most wonderful wedding destinations in India that will leave you awestruck as you set foot closer to your dream wedding.
Here is a list of the most popular and beautiful wedding destinations in India
1. Umaid Bhawan Palace, Jodhpur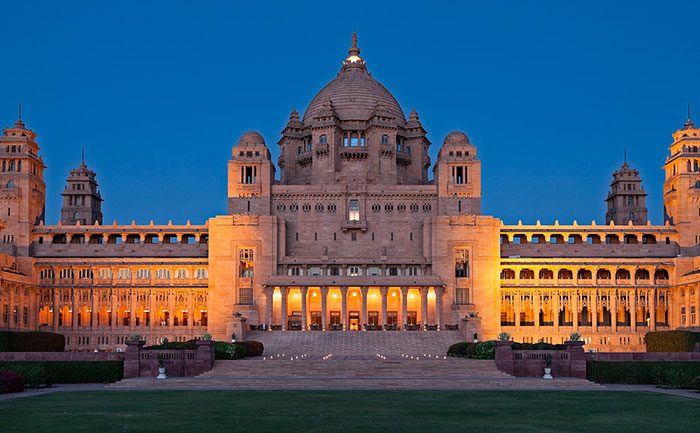 The mesmerizing, fabulous and beautiful palace for having a fairy tale wedding is Umaid Bhawan Palace which is located in Jodhpur, Rajastan. This beautiful palace is an amalgamation of architectural styles enriched in grandeur and the sandstone palace stands tall majestically. The palace boasts of gorgeous lavish gardens, spacious halls as well as stunning embellishments that directly reflect the captivating Rajasthani culture. Interestingly, Umaid Bhawan Palace has three wings essentially that consists of a museum, a private residence of the royal family as well as a Luxurious hotel from Taj group. It was this palace where the star couple Priyanka Chopra and Nick Jonas tied the knot last year. So, if you are considering the best option for your dream wedding destination do consider the beauty Umaid Bhawan Palace in Jodhpur.
2. Jai Mahal Palace, Jaipur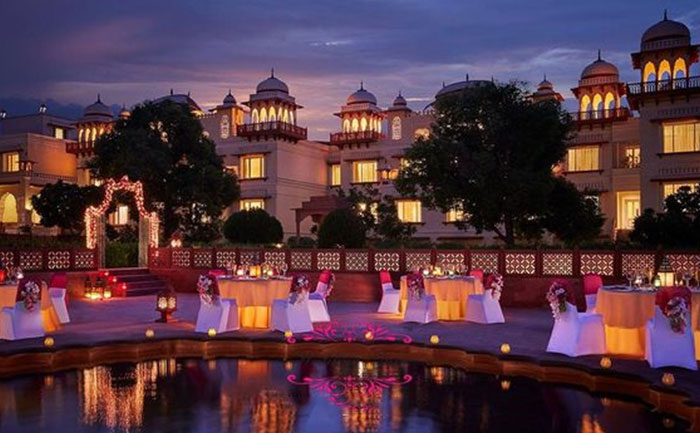 Dreaming about an exotic wedding? We have something for you here in destination wedding list. The magnificent Jai Mahal Palace in Jaipur. Another grand palace in Rajasthan is the Jai Mahal Palace. The most exciting part of this palace is that is an architectural marvel that will leave your guests jaw drop once you consider it as the wedding venue. The beautiful Mughal gardens is the attractive point of the Jai Mahal Palace. All the amenities there are marvellous and state-of-the-art. The palace is one that beautifully strikes a balance between heritage and refinement.
3. Park Hyatt Resort & Spa in Cansaulim, Goa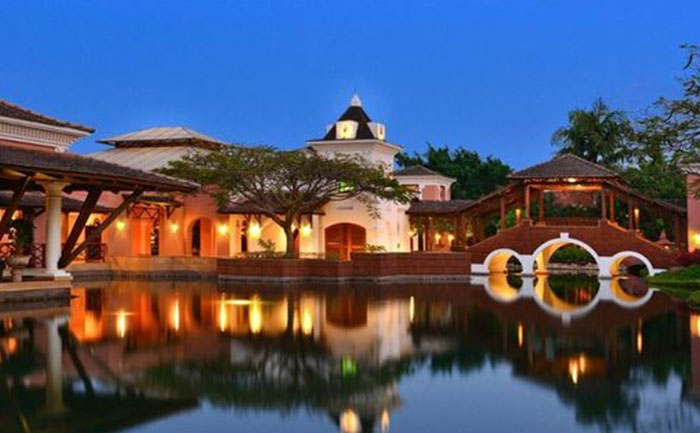 Beach weddings is something that will probably never go out of trend so soon. When you are making a list of destination wedding don't rule out for Park Hyatt Resort & Spa in Cansaulim in party destination Goa. Park Hyatt Resort & Spa has dazzling lagoons, wide ballrooms and a pleasant private beach. The serene resort lies on the Arossim Beach concealed by ample gardens and the towering palm trees. Goa could turn out as the beautiful beach wedding destination in India. Also, Goa is the most happening and also the perfect luxury wedding destinations.
4. Woodville resort and Radisson Hotel, Shimla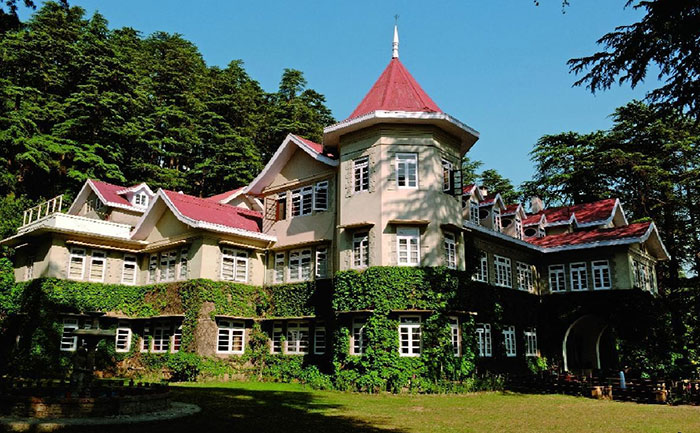 Are you looking for a snowy wedding or a wedding surrounded with lush green mountains? Whatever the scenario, we present to you the snow capital of India, Shimla. Well, Shimla is considered as the popular summer wedding destinations in India but that doesn't mean that you can not put the place for the winter wedding destination. The snow-clad hills could turn out as a blissful wedding that you might have not thought of earlier. If you are looking for a suitable wedding venue in the 'Queen of hills', then Woodville resort and Radisson Hotel is the right venue.
5. City Palace, Udaipur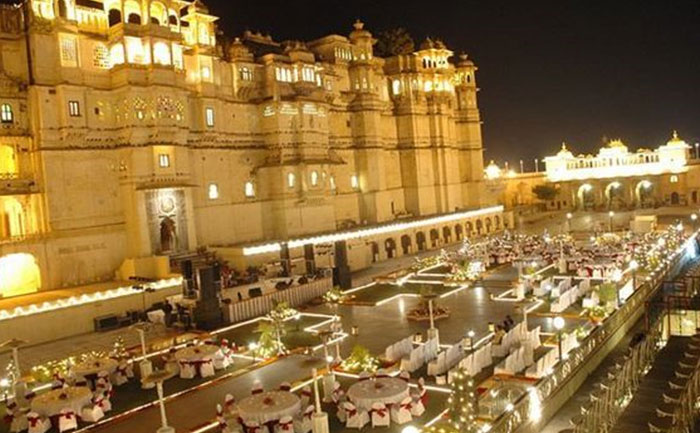 The City of Lakes, Udaipur is the one where you can imagine how your wedding would look like. The place has one historical reputation that in a way precedes itself. It is the home to the Mewar as well as subsequent dynasties since centuries. The chief palace that resembles grandeur and glory at its best is the The City Palace. Moreover, this one mammoth palatial complex includes a series of exquisite houses that meanwhile occasionally serve as wedding venues which namely are Zeena Mehal, Manek Chowk and last but not the least Shivniwas Palace famous among them. What's more is that all this is besides the Pichola Lake that serenely encompasses the City Palace as well.
6. JW Mariott Walnut Grove Resort & Spa, Mussoorie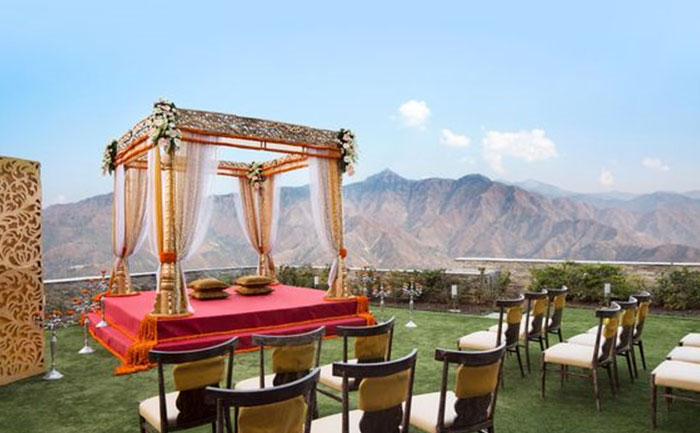 In case you are wondering how it would feel like have a hill wedding and how the venue would look like then the ideal place for you to get hitched is in Mussoorie and if you are looking for a luxurious wedding destination, then look no further, JW Mariott Walnut Grove Resort & Spa is the exact place to make your dreams come true. JW Mariott in Mussoorie is spread huge and wide over an area of about 4000 square feet in a good expanse. This is one elegant place that can accommodate more than 300 guests at a time as well a Grand Orchard Ballroom in the luxurious hotel is unlike any other you might have seen.
7. Palace Grounds, Bangalore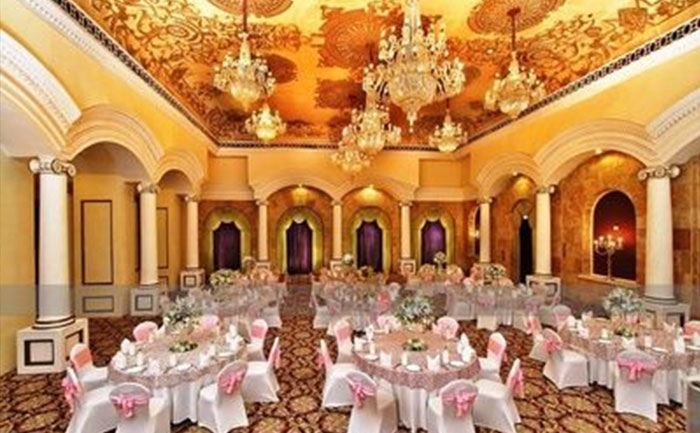 Another best place in South of India for the destination wedding is Bangalore and the perfect wedding venue is the Palace Grounds in Bangalore. Also known as the Bangalore Palace, it accommodates events and one of them is absolutely weddings. In fact, in the Tudor-style Bangalore palace there are a few companies which have created dazzling wedding halls and yes, it has witnessed splendid and lavish weddings of the elite especially from the Karnataka over past years. It is also one luxurious destination wedding to look out for.
8. The Leela, Kovalam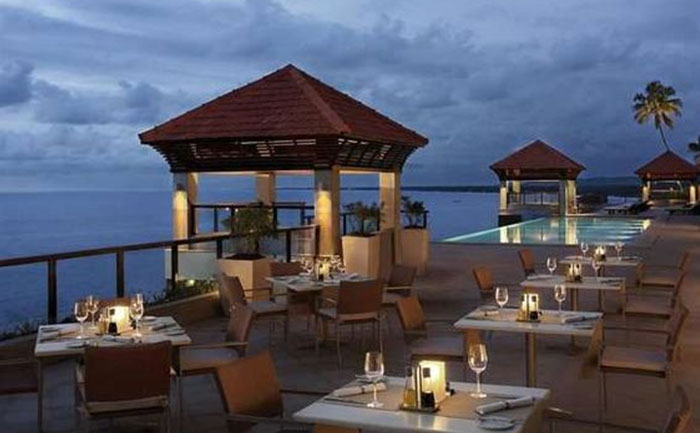 If you are looking for some pleasure aesthetic experience then maybe the right wedding destination for you is Leela Kovalam in Kerala. The Leela is the perfect place where you should be exactly going to make it your wedding destination. The services of The Leela is something that will give you a comfortable, stress-free experience where there are no hassles and you can have a wonderful wedding just like the way you had intentionally desired somewhere in your dreams. Without thinking twice, straightaway head to that place.
9. Suryagarh, Jaisalmer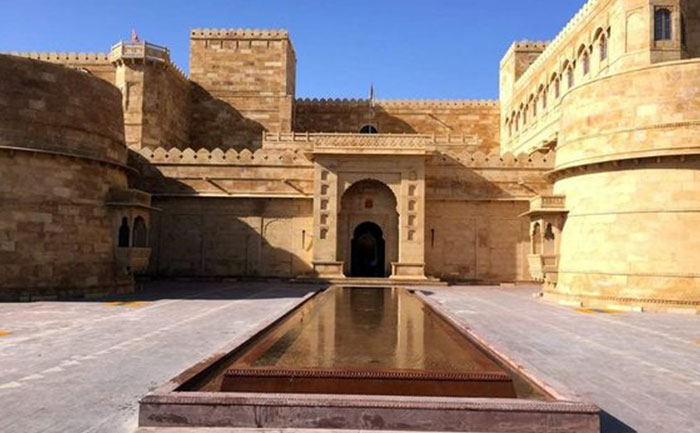 Are you the one who wants to have a royal wedding destination? Then, search no more as Suryagarh is the one which will fulfill all your wishes. Primarily, the marriages in Suryagarh are followed by folk music and customary dance as it is the traditions of the Rajasthan. Also, the setting is something you will marvel at as it is opulent with golden hues and the best part is that it has a camel ride on offer. You will be amazed and surprised as it is one desirable wedding destination for many.
Also Read: Top 10 Tourist Destinations To Visit Chandigarh During Holidays 2019-20