10 Celebrities Who Are A Part Of The BTS ARMY
Check out these famous members of the BTS ARMY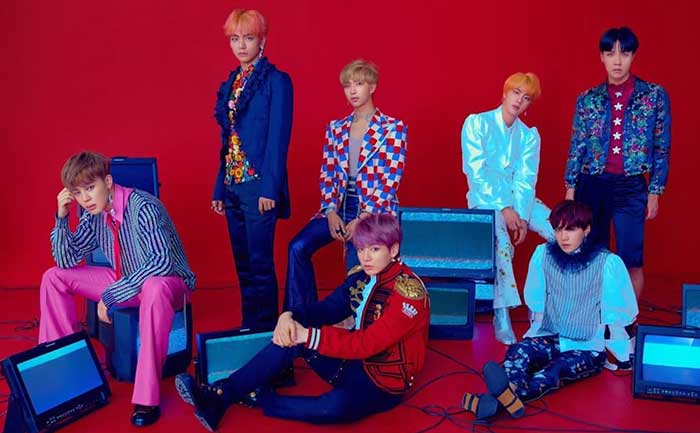 BTS is a global sensation that has a dedicated fan ARMY across the world. However, some of these fans are actually celebrities in their own right. Find out which celebrities a part of the BTS ARMY in this list of 10 celebrities who are a part of the BTS ARMY.
10 Celebrities Who Are A Part Of The BTS ARMY
1. Shawn Mendes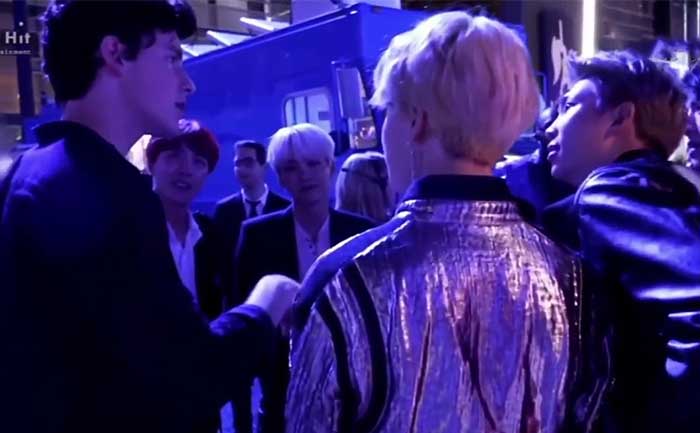 Shawn Mendes is one of the celebrities who has openly admitted to being a fan of BTS. He met the boys at the American Music Awards in 2017. At the time there were rumors of a collaboration between the two acts though the music is still in the works.
"I can't give you a date because we haven't hung out and wrote a song yet, but it will happen," he told The Roz & Mocha Show in 2018 "'cause I love them and… their fans too."
2. Steve Aoki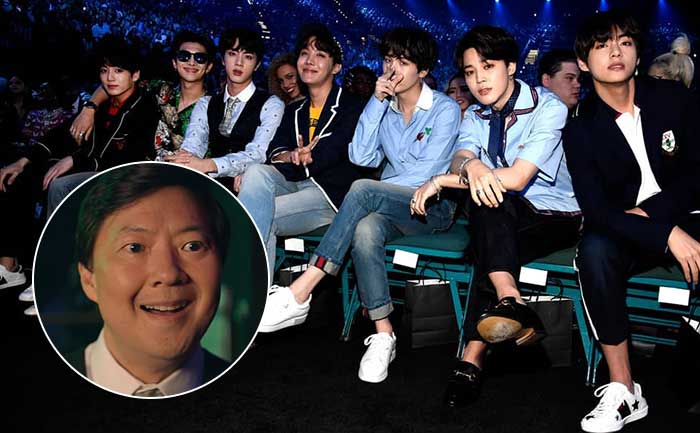 Steve Aoki has worked with celebrities like Kid Cudi, Louis Tomlinson, and blink-182 but he is a BTS fan too. He first worked with BTS when he remixed the band's songs Mic Drop and The Truth Untold. MIC Drop has since gained 500 Million Views on YouTube. BTS and Steve Aoki released their third collaboration Waste It on Me in 2018. The song was the first English-Language song for BTS.
3. Tyra Banks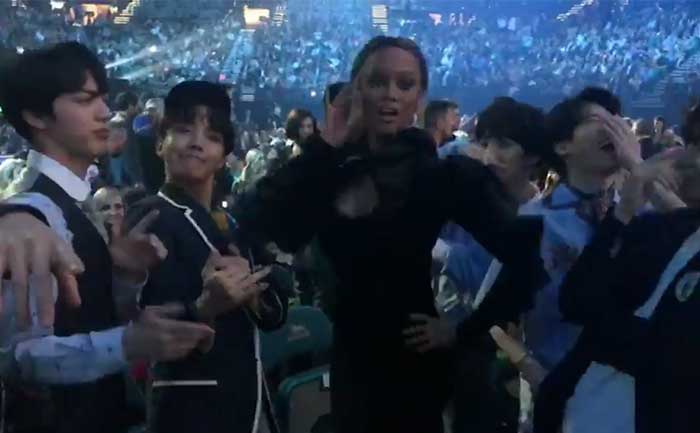 Tyra Banks first met BTS at the Billboard Music Awards red carpet in May 2018. She shared the moment with fans through her Instagram. She captioned the picture, "Meeting BTS is… Better Than Smizing".
However, they met again when BTS came to the set of America's Got Talent in September 2018, which Tyra Banks hosts. She praised the band and also shared a small tidbit. According to a tweet by Banks, RM is a fan of The Tyra Show.
4. James Corden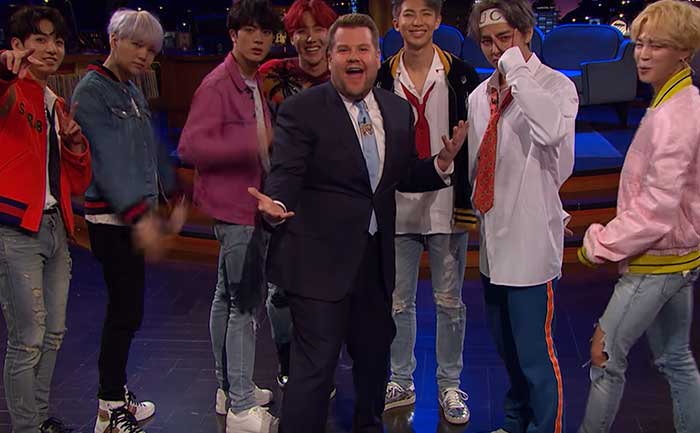 BTS first appeared on James Corden's Late Late Show in 2017. However, this was just the beginning of BTS' association with James Corden. The band appeared on the show to perform their single Black Swan in January 2020 while also engaging in some hilarious segments. After the show, the BTS ARMY came together to thank James Corden for being a considerate host by donating to the Magic Breakfast charity.
James Corden had expressed his wish to get BTS to Carpool Karaoke on Twitter in 2018. He finally got that wish with BTS making a special appearance on James Corden's Carpool Karaoke on February 26.
5. Jimmy Fallon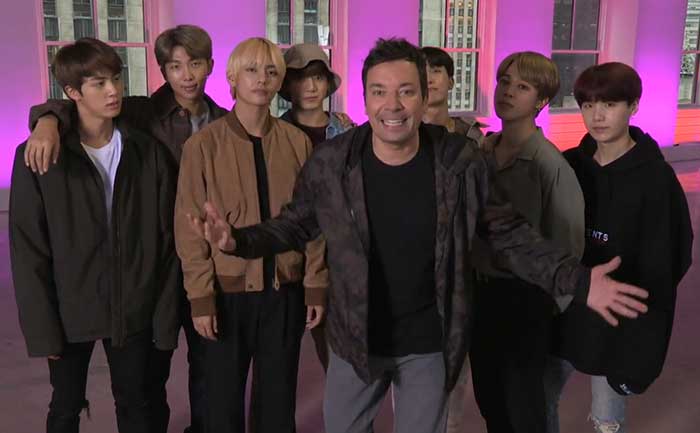 Similar to James Corden, Jimmy Fallon is also one of the celebrities that BTS has won over. The late-night host joined the boys in a dance rehearsal where he went toe to toe with BTS for the viral Fortnite Dance Challenge. BTS also appeared on The Tonight Show Starring Jimmy Fallon in 2018.
In 2020, BTS returned to the show, putting on a spectacular performance at the Grand Central Terminal followed by The Tonight Show's subway special.
6.Ellen DeGeneres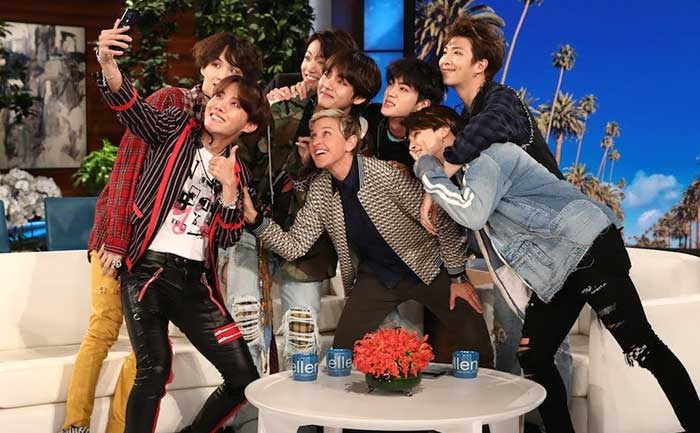 K-pop group BTS made its highly-anticipated appearance on The Ellen DeGeneres Show on Nov. 27, 2017. This was also their daytime TV debut. The group came back to the show in 2018 and were pranked by Ellen who turned the tables and managed to shock the band with an in-studio scare.
7. Charlie Puth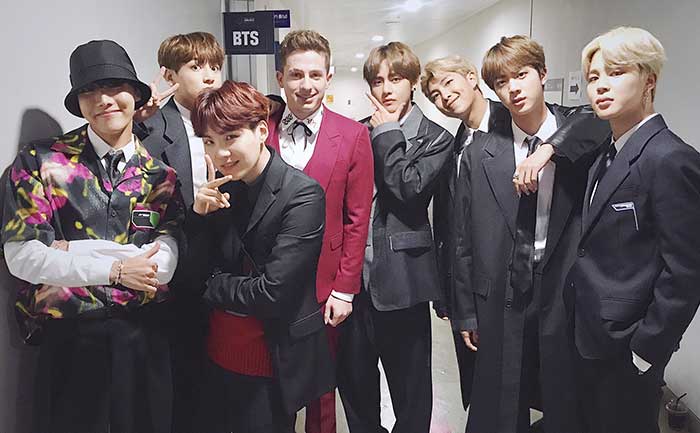 Charlie Puth and BTS first interacted via Twitter when Jungkook posted a preview of a cover of Charlie Puth's "We Don't Talk Anymore" back in January, and Charlie Puth "liked" the Tweet. When Jungkook released his full cover in February, Charlie Puth tweeted a link to it and wrote, "Love this Jungcook" (with the misspelling of Jungkook's name becoming somewhat of a fandom meme).
The singer went on to tweet in March, "I really like BTS's music," and BTS tweeted a message of their own: "We really like Charlie Puth's music."
BTS and Charlie Puth went on to perform at the 2018 MBC Plus X Genie Music Awards (MGA).
8. Halsey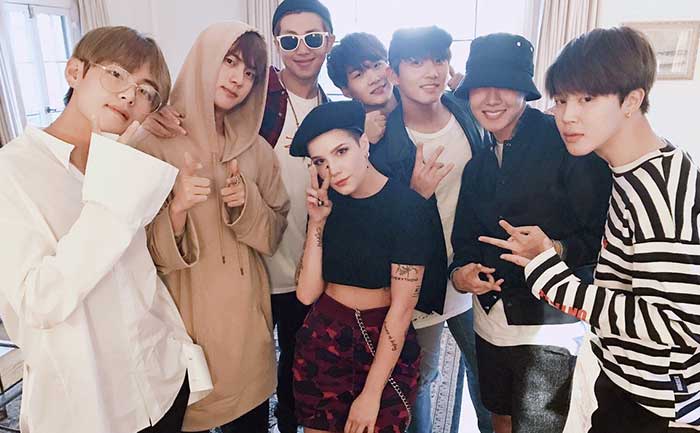 BTS and Halsey seem to have a close bond. BTS gifted the singer with a sparkly microphone for Christmas.
Revealing the story behind the gift, Halsey shared, "So the first time we ever performed Boy with Luv together, I was making a joke that they all had like sparkly microphones and I felt left out. And they gifted me my own sparkly mic. It was really thoughtful, really amazing, and I got to use it."
Halsey and BTS member SUGA also collaborated for a single titled "SUGA's Interlude", which has SUGA rapping. Halsey was also one of the celebrities to tweet out in support of BTS after BTS' snub at Grammy's nominations. She has also collaborated with the K-pop band on Boy with Luv.
9. Charli XCX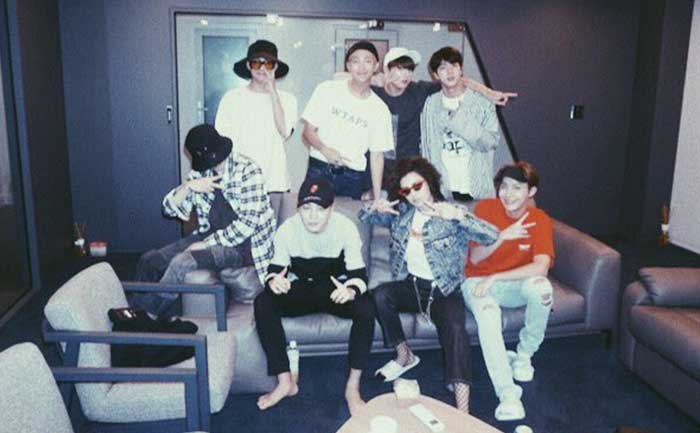 Charli XCX collaborated with BTS for a track titled Dream Glow. It features Charli XCX singing along with three members of BTS: Jin, Jungkook, and Jimin. The singer shared the news in a tweet that shared her excitement over working with BTS.
10. John Cena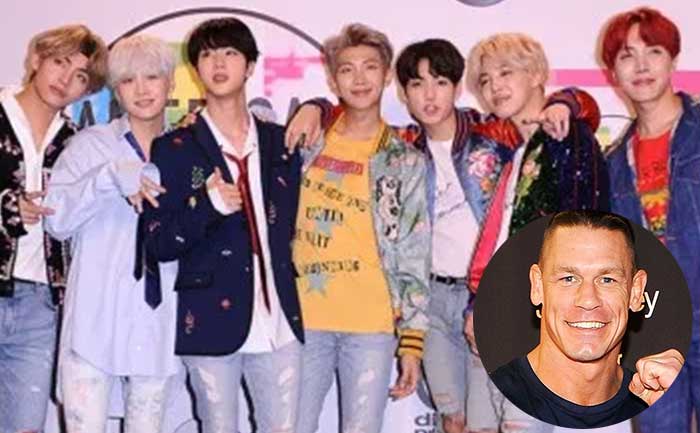 WWE wrestler and Hollywood actor John Cena has been open about his admiration of BTS. He even jokingly petitioned to be their bodyguard in a tweet in 2018. Cena also shared his bias for RM and J-Hope due to their rapping skills.
BTS member RM revealed that he'd love to meet WWE superstar and actor John Cena during their appearance on The Tonight Show. John Cena was quick to respond to the sentiment.
ALSO READ: Here Are 6 Popular Celebrities Who Share The Same Name 'Jimin'