Daily Horoscope 10th July 2020: Check Astrological Prediction For All Zodiac Signs
Check out today's Horoscope for all the zodiac signs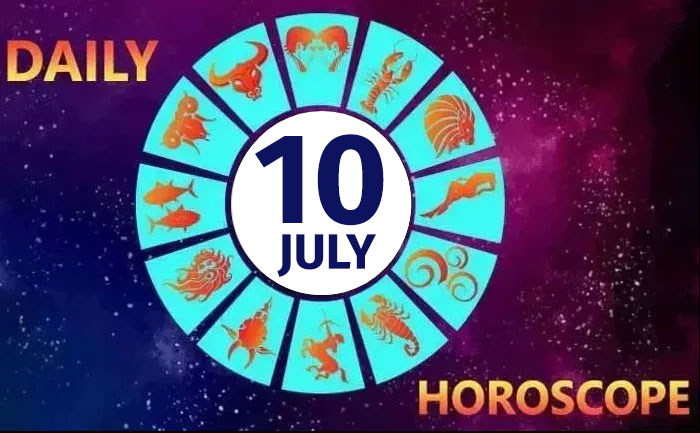 Horoscope Today, July 10th, 2020: IF TODAY IS YOUR  BIRTHDAY: Your radical number is 1.  Being a Cancer born on July 10th, you are protective and assuring for most of the people around you and make a great advisor, regardless of how much life experience you have. You have an inborn sense of ambition.  The lucky color for those born on the 10th of July is Medium Sea Green. The luckiest numbers for those born on the 10th of July are – 23, 95, 29, 79 and 65.
In this article, we have brought you today's astrological predictions for all the sun signs like Gemini, Scorpio, Leo, Taurus, Cancer, and others. Check out the astrological prediction for all zodiac signs.
 Horoscope Today, July 10, 2020: Check today's astrological prediction from all sun signs
Daily Aries Horoscope:
Luck is on your side today, even at work, you will be hopeful that all your hard work pays off in the long run.  Red is your lucky colour for today. Change is something you are looking at, even if it means moving within your organization.  If you are single, this is the day to hit the town and get noticed.
Daily Taurus Horoscope:
This could be a wonderful day where you can focus your mind and prioritize your duties so that no major responsibilities go undone. Wearing turquoise will help you deal with stress at work.  Sound advice from a qualified professional is indicated to be very helpful today, Today is a day when you may meet someone who intrigues you.
Daily GEMINI Horoscope:
Someone influential may be able to help you advance in your career or in another area of your life.  Wearing something in Indigo will attract good luck. Advice taken from a professional today would lead you in the right direction. Do not alienate any of your relatives today.
Daily CANCER Horoscope:
Don`t try to juggle several complex tasks simultaneously, because mistakes are inevitable if you do. Wear something in Brown to attract good luck today. Though you may have been facing some issues recently, you will find that today they will disappear. Students should seek out a qualified career counsellor about their potential career options.
Daily LEO Horoscope:
Go out with a positive attitude and put in those extra hours to profit and reap as many rewards as possible. Today you will find that you want the input of a professional in the realm of your career. In your love life, you should watch out for signs of infidelity. Wear dark red to keep negative energies at bay.
Daily VIRGO Horoscope:
Try to refrain from overthinking about a particular situation which may be a source of worry for you. Red will be your lucky colour. If you have been wondering what decision to make related to a work problem, take the advice of your spouse today. Your current relationship is solid and requires your effort to become vibrant again.
Daily LIBRA Horoscope:
You may decide to spend some much needed time to yourself and explore your own personality in order to bring in the necessary changes. Don`t be afraid to take the advice of a friend on the career option you have been considering.  Wearing red will bring you good luck. You will meet someone special today.
Daily SCORPIO Horoscope:
Today life will certainly look up during this positive transit. This will be a good time for you to tackle any kind of issues on the domestic front. Use today to get yourself back on track. Wear White for good luck. You need to demonstrate your commitment and loyalty to your partner, otherwise, you can be assured of a showdown.
Daily SAGITTARIUS Horoscope:
You may feel like you are entering a period of slowdown and anxiety and you are slightly frustrated at your lack of progress on various fronts.  The idea of self-employment might be attractive to you but is not feasible just at the moment. Wearing green will bring you good luck. Situations for an extramarital affair will present themselves today.
Daily CAPRICORN Horoscope:
Be a little cautious about your finances. If you are not careful, expenses will shoot high. Seek out the best professional career advisor for you, and see what helpful information they have in store. You`re looking for some excitement in your life, possibly outside your present relationship.  Grey would be your lucky colour for the day.
Daily AQUARIUS Horoscope:
You will be brimming with fresh ideas so use all your energy and motivation to push forward your pending plans. Options chosen today regarding overseas opportunities would bring you joy in the long run. You may find yourself in an extramarital relationship. Stay away from temptation; it will NOT be worth it. Orange is your lucky colour for the day.
Daily PISCES Horoscope:
There is a buzz in the air and things will progress as per your desires. You are likely to hang out with old friends and go visiting old haunts with them. A business deal will bear positive fruits. You may likely come across new opportunities, you should grab them. Purple is your lucky colour today
Also Read:  Cancer Love Horoscope 2020: Personality, Traits, Compatibility & Celebs Born Under This Zodiac Sign