Daily Horoscope 23rdMay 2020: Check Astrological Prediction For All Zodiac Signs
Check out today's Horoscope for all the zodiac signs.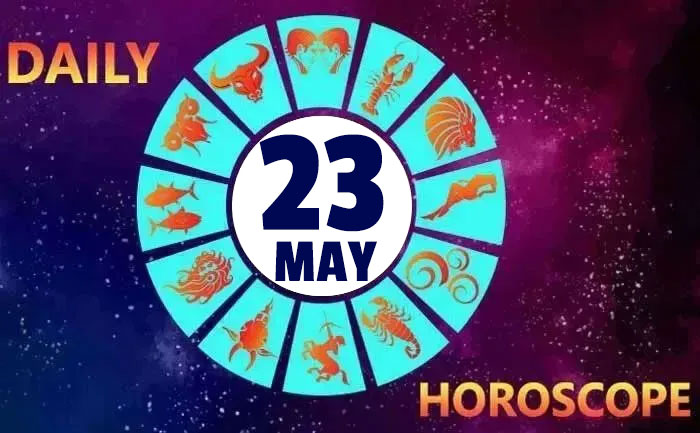 Horoscope Today, May 23rd 2020: IF TODAY IS YOUR  BIRTHDAY: Your radical number is  5. Being a Gemini born on May 23rd, you have an enthusiastic and curious personality.  You are empathic and warm natured individuals. You also have a unique sense of wit. The lucky color for those born under the May 23 is yellow. Lucky numbers: 1, 4, 16, 18, 26. Lucky day: Wednesday.
In this article, we have brought you today's astrological predictions for all the sun signs like Gemini, Scorpio, Leo, Taurus, Cancer, and others. Check out the astrological prediction for all zodiac signs.
 Horoscope Today, May 23, 2020: Check today's astrological prediction from all sun signs
Daily Aries Horoscope:
You are going to fare much better today both at home and at work if you enter into a partnership. Higher studies may beckon some for better prospects.  You may not show it, but you may worry about the future of someone close. Commitments on the love front may need to be put on hold due to other priorities. Lucky Colour: White
Daily Taurus Horoscope:
Daily GEMINI Horoscope:
Those studying abroad or thinking of settling there will manage to overcome all obstacles. Pursue what your heart tells you and you will not go wrong. Your focus on health promises to keep you fit and energetic.  You are likely to receive some money today. One of your past loves may re-enter your life.  Lucky Colour: Cream
Daily CANCER Horoscope:
Old friends and acquaintances may re-emerge bringing positive vibes for you. You may need to play along with someone, so as not to hurt him or her.  A promotion may come to you at work.  Today marks the beginning of a new period of understanding between you and your partner. Lucky Colour: Purple
Daily LEO Horoscope:
Financial support is likely for those pursuing higher studies. Ample opportunities are likely to come your way on the professional front. A balanced diet and regular workouts will keep you fit and on the move.  You are likely to meet someone rather dazzling with whom you are going to spend a very enjoyable time. Lucky Colour: Light Orange
Daily VIRGO Horoscope:
Today is a great day to be adventurous. A celebration is likely which will witness much excitement on the domestic front.  Those on the quest for a perfect body will have to start a regular exercise regime. You will cherish a gift of sentimental value from someone special. Lucky Colour: Dark Yellow
Daily LIBRA Horoscope:
There will be chances of minor monetary gains.  The writers and teachers will do very well today. Your energy levels will remain high. Your charisma will no doubt attract a lot of attention and a lot of admirers today. Positive signals on the love front will keep you in an upbeat mood. Lucky Colour: Electric Blue
Daily SCORPIO Horoscope:
A good dose of relaxation will recharge you completely. You are likely to regain lost energy.   The time is right to start exercising in earnest and regain strength. You may receive some unexpected wealth that was being delayed for long. A candlelight dinner is likely to ignite passions. Lucky Colour: Light Red
Daily SAGITTARIUS Horoscope:
Young couples are likely to undertake an exciting journey soon. Outstanding dues may need to be paid urgently.  Those not keeping well are assured of good medical care.  On the romantic front, be prepared to get cold-shouldered. You need to be careful while making a judgment because emotional factors can interfere. Lucky Colour: Peach
Daily CAPRICORN Horoscope:
A journey to a distant place can get you all excited. Chances of a dream project being financed look bright.  Changes at home are quite predictable. Today you will be able to get rid of a painful chronic complaint. You are going to require lots of patience to deal with your partner today. Lucky Colour: Pink
Daily AQUARIUS Horoscope:
You feel good on the inside as things go your way. Health remains good, as you manage your exercise routine well. Those married are likely to get the full support of the spouse. Single persons are likely to meet someone special today. Lucky Colour: Magenta
Daily PISCES Horoscope:
A property issue is likely to be settled in your favour.  You are likely to get an excellent opportunity on the professional front. Your self-confidence is actually at a low level. Putting in long hours at work may take a toll on your health.  An encouraging sign on the romantic front is likely today. Lucky Colour: Green
Also Read:  Gemini Love Horoscope 2020: Personality, Traits, Compatibility & Celebs Born Under This Zodiac Sign