Deepika Padukone owns these 10 most ridiculously expensive things
Here's a list of most expensive things owned by Deepika Padukone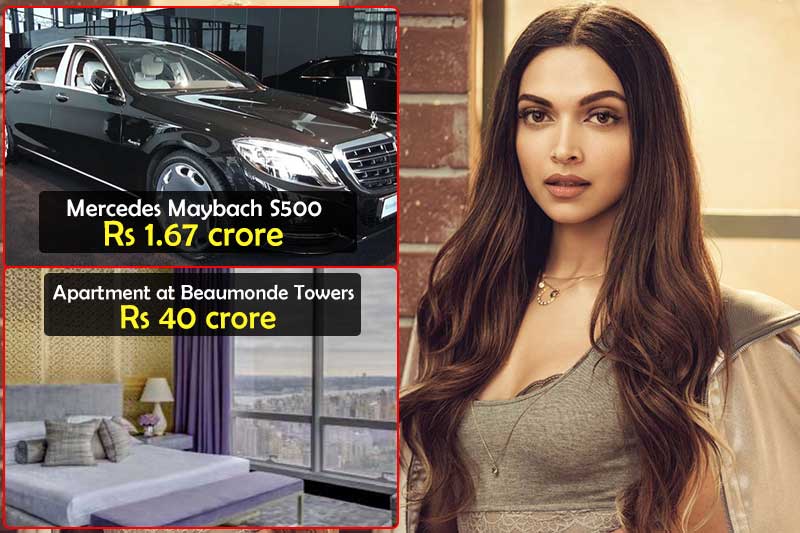 The newlywed Bollywood actress Deepika Padukone is considered to be A-Grade actress in B-Town. Deepika is not only one of the most successful actresses in Bollywood but also among the top independent heroines in terms of Box office collection.
Deepika Padukone, who has recently tied the knot with her longtime beau Ranveer Singh, was last seen in Sanjay Leela Bhansali's directorial Padmaavat. The film Padmaavat had minted more than Rs 500 crore globally while made a collection of Rs 282 crore at the domestic box office. List of Expensive Things Owned by Yash
If anything to go by reports, Deepika Padukone has a net worth of more than Rs 100 crore and she takes Rs 21 crore annually as her income. If we talk about how much Deepika charges for a single movie, she was reportedly got paid Rs 11 crore for Padmaavat.
In this article, we will talk about 10 Ridiculous expensive things that Deepika Padukone owns. Being in Bollywood industry, she has her own status of living. Without any further delay, let's talk about:
10 ridiculously expensive things owned by Deepika Padukone:
1. Vintage Check Trench Coat: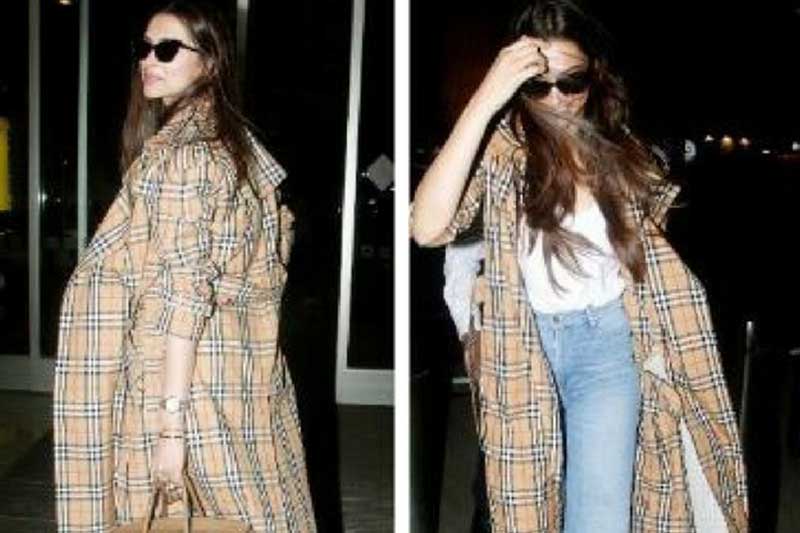 The beautiful actress Deepika Padukone owns a bunch of expensive things, among those things one is trench coats, which was bought from the famous British fashion brand Burberry. The Vintage trench cost a staggering Rs 1.75 lakh. The Bollywood diva was snapped by photographers while flaunting her expensive coat.
2. Fendi Dotcom Studded Satchel: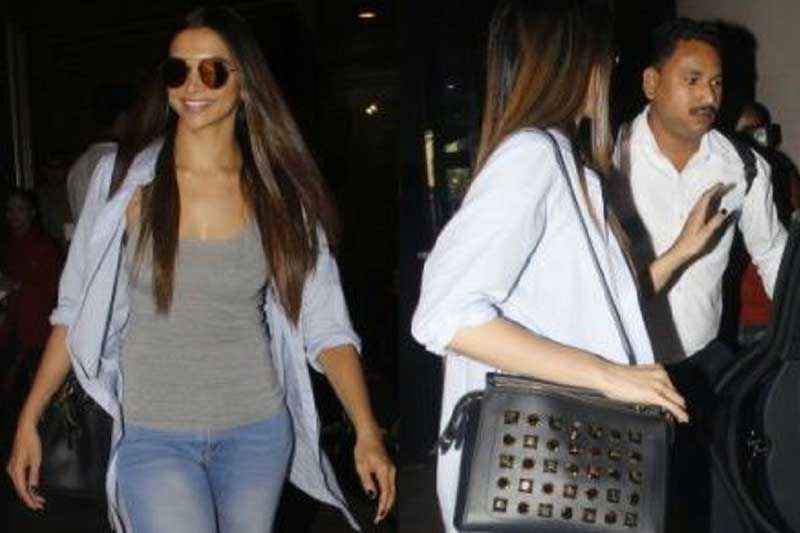 The dotcom fitted Satchel bag with metallic ABS may flag a few animal rights activists as it was reportedly made by chic calf-leather. However, it is one of the finest bags in the fashion world which cost the actress Rs 2.52 lakh. The wife of Ranveer Singh is seen flaunting the bag.
3. Chanel Boy Flap Bag: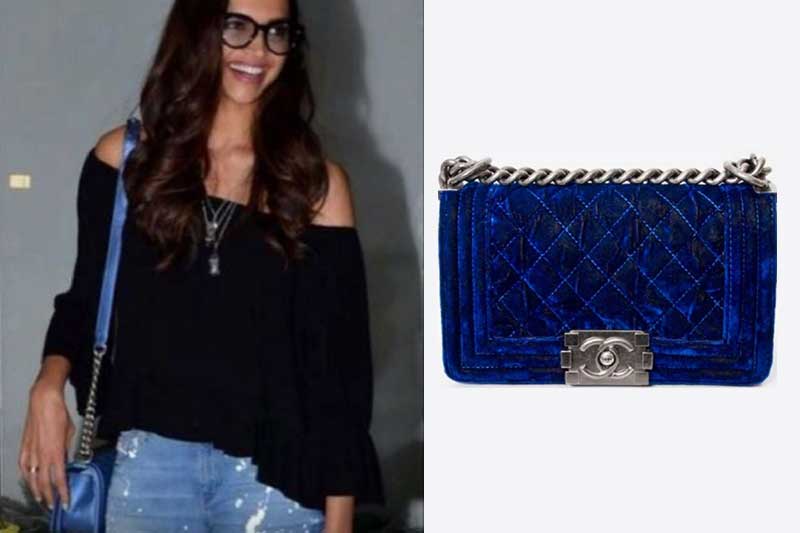 The gorgeous actress owns this ridiculous expensive electric blue coloured and gun-metal aged silver hardware Chanel Boy Flap Bag. Do you know how much this cost Padmaavat actress? It is retailed at whopping Rs 3.45 lakh. She was snapped with this unique accessory a number of times.
Also read: Aishwarya Rai Bachchan owns these 5 most ridiculously expensive things
4. Tissot Classic Prince Diamonds Rose Gold: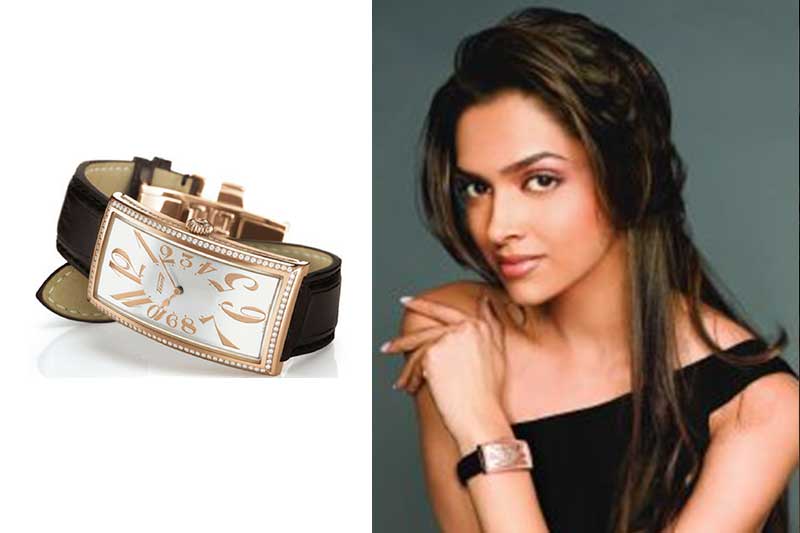 You may have noticed several Bollywood actors including Shah Rukh Khan, Aamir Khan, Amitabh Bachchan and even her husband Ranveer Singh flaunting wrist watches. But, the newlywed Deepika Padukone is no less when it comes to wearing an expensive watch and flaunting Tissot Classic Prince Diamonds Rose Gold wrist watch.
As per reports, Deepika Padukone's Tissot Classic watch made out of 18 carats of solid rose gold case with diamonds and a silver dial. It is priced at Rs 8 lakh.
5. Hermes Birkin Bag: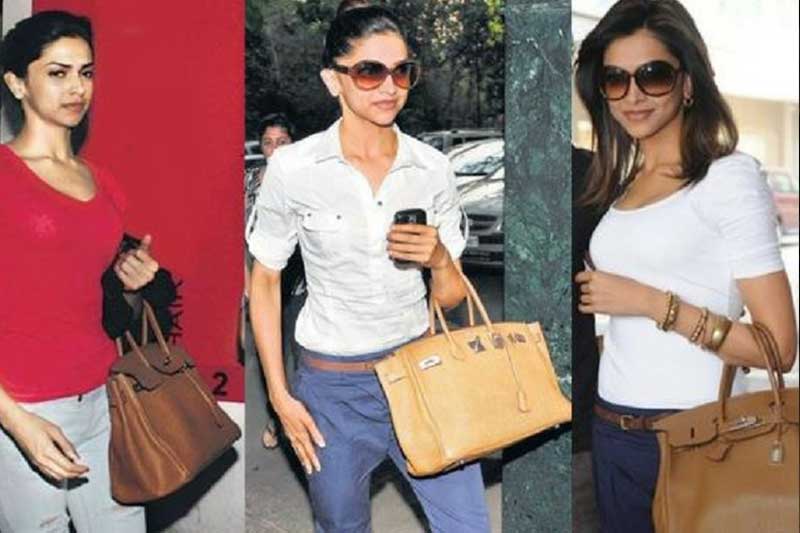 If you are thinking that Deepika's Chanel Boy Flap Bag or the Fendi Dotcom Studded Satchel was the fancied piece of accessory that she owns, then think twice before the list ends. This beige coloured Hermes Birkin Bag that the Padukone owns costs a staggering Rs 8.03 lakh.
6. BMW 5 series: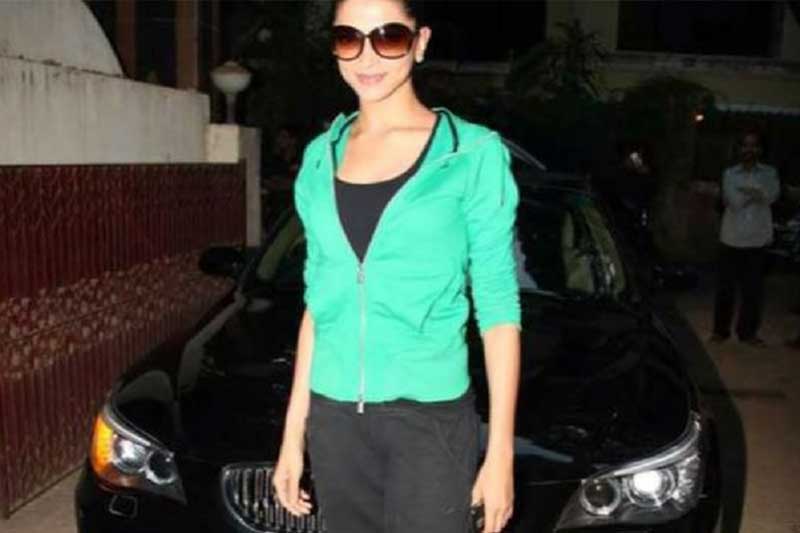 Talking about her expensive wheels, Deepika Padukone owns a BMW 5 series luxury sedan that costs Rs 64 lakh. This swanky ride is one of the first vehicles that the Bollywood diva drove into her garage before it expanded into a fleet of luxury cars.
Also read: Taimur Ali Khan owns these 5 most ridiculously expensive things
7. Audi A8 and Q7: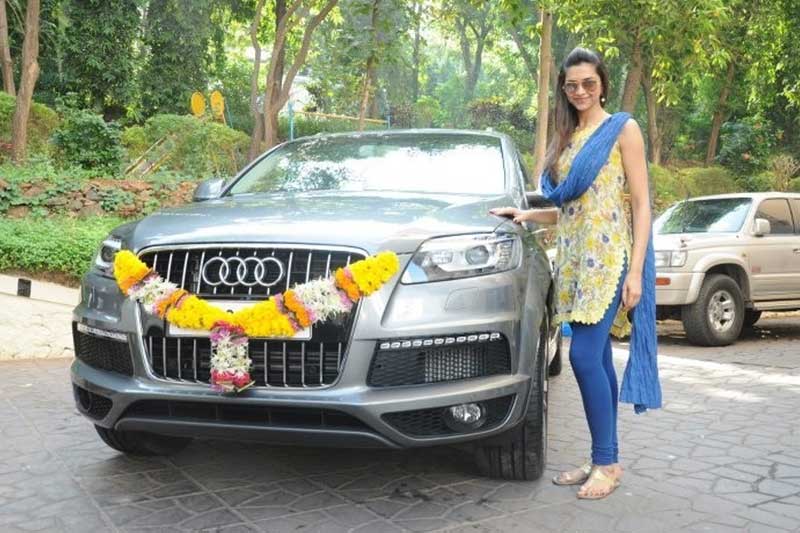 If you thought that Shah Rukh Khan, Salman Khan and Ranbir Kapoor were the only actors in Bollywood who had an Audi A8, you were wrong. The Ranveer Singh's Mastani isn't far behind when it comes to an impressive garage. She owns an Audi A8 that costs Rs 1.56 crore and an Audi Q7 worth Rs 93.35lakh. And the actress has been photographed with both on several occasions.
8. Mercedes Maybach S500: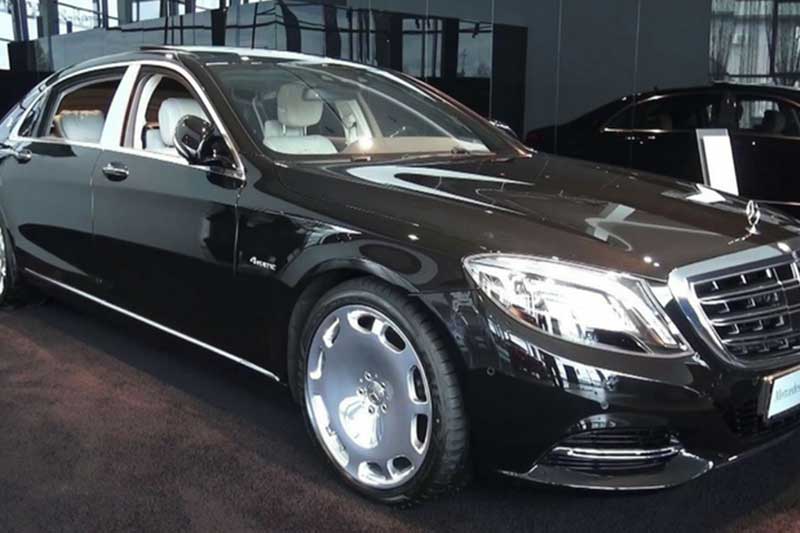 Apart from Audi A8 and Q7, Mastani also owns a Mercedes Maybach series luxury vehicle. It is to be noted that Deepika is among a few Bollywood stars who own Mercedes Maybach S500. The enticing Mercedes costs a whopping Rs 1.67 crore and Deepika owns one of the few in black.
9. Apartment in Cozihome: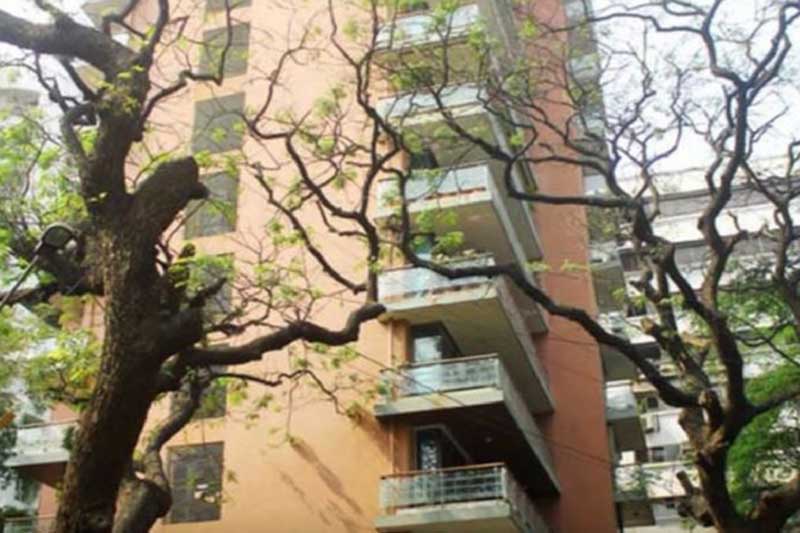 After entering in Bollywood, Deepika Padukone had bought Apartment in Cozihome for a mount of Rs 7 crore. Yes, you read that right in 2007, she had rented it out for Rs 2 lakh per month. The apartment is located in Bandra, Mumbai. The apartment has since been on rent only because this isn't the place which the Bollywood diva calls home.
10. Apartment at Beaumonde Towers: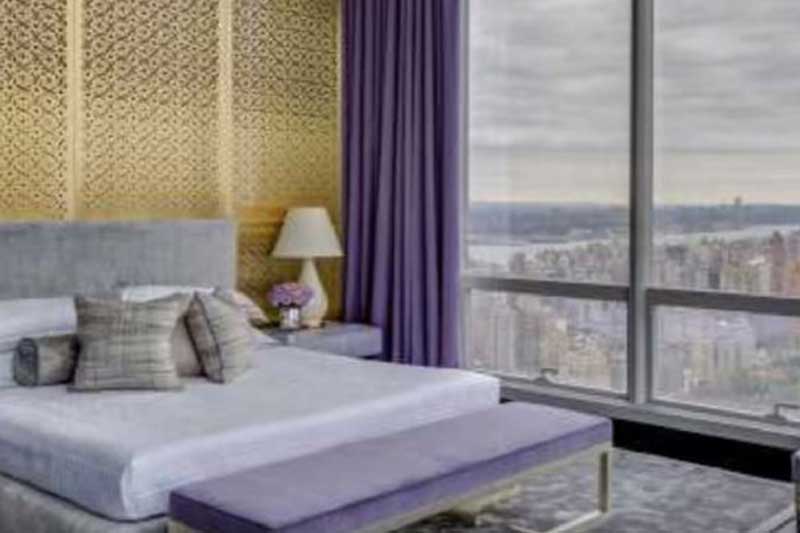 Deepika Padukone may have a number of ridiculous expensive things but Apartment at Beaumonde Towers is the place she calls home. It is worth a whopping Rs 40 crore located on the 26th floor of the complex. Deepika's this apartment complex is located in Prabhadevi in Mumbai. Her interiors are unique and one gets a serene view of the Mumbai city from her balcony which is atop the 26th floor.
Meanwhile, Deepika Padukone and Ranveer Singh have recently tied the knot after six years of dating each other at Lake Como in Italy. Post wedding, the couple hosted receptions in Bengaluru and Mumbai for their family and friends respectively. The couple have been setting major couple goals ever since they went on to be Mr and Mrs Ranveer Singh.
Also read: Priyanka Chopra owns these 10 most ridiculously expensive things