Domestic stock market shatters as Sensex and Nifty loses over 600 and 150 points respectively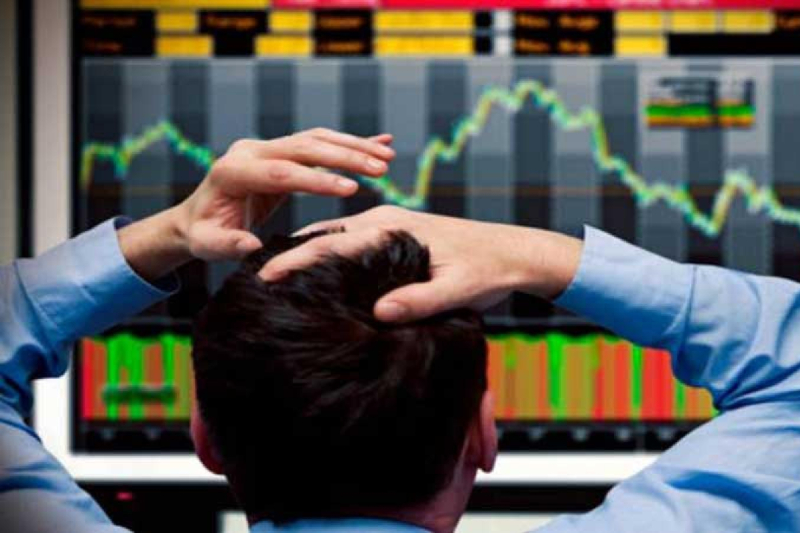 Amid global cues, the domestic stock market on Monday shattered as it began on a lower note. At the very first hour of its business, Sensex traded at 35,023.98, down 649.27 points or 1.82 percent. On the other hand, the broader Nifty traded at 10,498.10, with a loss of 195.60 points or 1.83 percent.
It is to be noted that the Sensex today opened at 35,204.66 and the Nifty50 barometer of the National Stock Exchange (NSE) was at 10,508.70 against their last closing levels of 35,673.25 and 10693.70 respectively.
Indiabulls Housing Finance, Adani Ports, Bajaj Finserv, Reliance Industries, and Mahindra and Mahindra were the top five Nifty losers. Meanwhile, the rupee fell to 71.41 to the dollar, the weakest since November 20 and down from Friday's close of 70.80.
According to the news agency Reuters, MSCI's broadest index of Asia-Pacific shares outside Japan slid 1.4 percent to a near three-week low. S&P futures also fell by 0.8 percent while Dow futures lost 0.8 percent in the Asian day.
In commodity markets, oil prices rose, extending gains from Friday when producer club Organisation of the Petroleum Exporting Countries and some non-affiliated producers agreed to a supply cut of 1.2 million barrels per day (bpd) from January. Brent crude rose 0.8 percent to $62.13 per barrel.
According to provisional NSE data, foreign portfolio investors sold while domestic institutional investors bought net shares worth Rs 817.4 crore and Rs 242.56 crore respectively, on Friday.
Also Read: Stock Market: Sensex and Nifty lose over 50 and 30 points respectively