Stock Market: Sensex and Nifty lose over 50 and 30 points respectively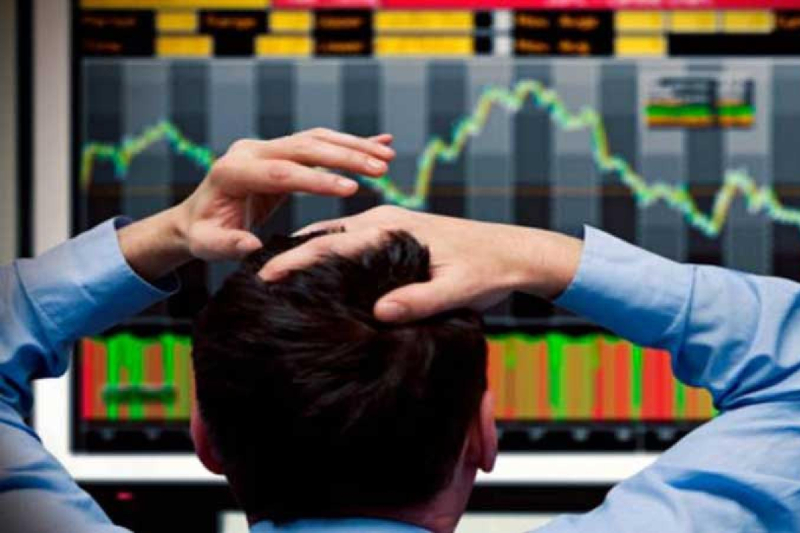 The domestic stock market on Tuesday began its business on a lower note. In the first few minutes, Sensex traded at 34,742.30, down 70.69 points or 0.20 percent. The broader Nifty traded at 10,443.40, with a loss of 38.80 points or 0.37 percent.
At its intraday low so far to 34,672.20, the Sensex had shed 140.79 points and the Nifty 41.45 points to 10,440.55. Notably, the Sensex, today, opened at 34,846.19 and the Nifty index of the National Stock Exchange (NSE) at 10,451.90.
On the other hand, the rupee recovered by 29 paise to 72.60 against the US currency in early trade, owing to easing global crude oil prices and better-than-expected macroeconomic data on the domestic front.
Meanwhile, Asian shares skidded, pressured by a tech rout on Wall Street and a slump in oil prices, while political risks in Europe buoyed the dollar as investors dumped riskier assets, reported news agency Reuters. MSCI's broadest index of Asia-Pacific shares outside Japan dropped 1.4 percent to a one-and-a-half-week low.
In an overnight trade, Wall Street's major indexes tumbled as shares of Apple Inc and Goldman Sachs Group Inc dragged down the technology and financial sectors. The Dow Jones Industrial Average fell 602.12 points, or 2.32 percent, to 25,387.18, the S&P 500 lost 54.79 points, or 1.97 percent, to 2,726.22 and the Nasdaq Composite dropped 206.03 points, or 2.78 percent, to 7,200.87.
It is to be noted that on Monday, the Sensex had closed 345 points lower at 34,812 and the Nifty at 10,482, down 103 points.
Also Read: Swiss Bank finally puts an end to account secrecy, starts sharing data