4.5 magnitude earthquake rattles San Francisco Bay Area
4.5 magnitude earthquake shakes Bay Area, felt as far as South Bay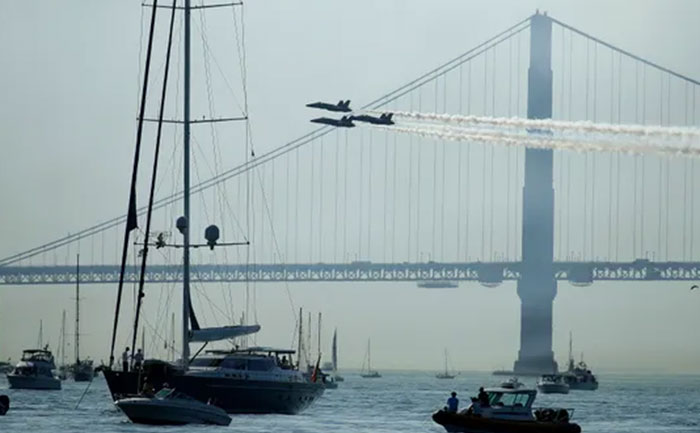 A magnitude 4.5 earthquake rattled California's Bay Area and surrounding counties Monday night. It struck around 10.30 pm and as per the UGSC, the epicentre was less than a mile from Pleasant Hill in Contra Costa County. The tremors were felt as far as Chico, Lake Tahoe and Salinas.
It was soon followed by a multitude of aftershocks. The largest registered a 2.1 magnitude.
You felt it shake and strong for some! 4.5 magnitude 10:33PM Monday. Intensity of the 4.5M earthquake waves even brought "strong" shaking #Concord #PleasantHill #WalnutCreek. This was felt all over the Bay Area from Santa Rosa to San Jose. Updates overnight @nbcbayarea 4:30AM pic.twitter.com/7YVWp8dCse

— Jeff Ranieri (@JeffRanieri) October 15, 2019
There were no immediate reports of injury or damage. KPIX 5 meteorologist Darren Peck said the quakes were not on the San Andreas fault nor the Hayward fault.
The M4.5 quake at 10:33 pm was in the East Bay at 14 km depth. Because any quake can be a foreshock, there's a slight increase in the chance of a bigger quake for the next few days, at the same location near the Calaveras fault

— Dr. Lucy Jones (@DrLucyJones) October 15, 2019
As reported by the Chronicle, the earthquake occurred on a previously unmapped fault between the Concord and Calaveras faults.
The Bart reported that trains were running at reduced speeds as they were inspecting the tracks. This caused some delays. The earthquake happened just days before the anniversary of Loma Prieta that took place in 1989. It had killed 63 people in northern California.
Also Read: Istanbul Earthquake: 5.8 Magnitude Quake Shakes Turkey's Largest City