Exclusive: Nagerbazar residents still in shock of what happened on Tuesday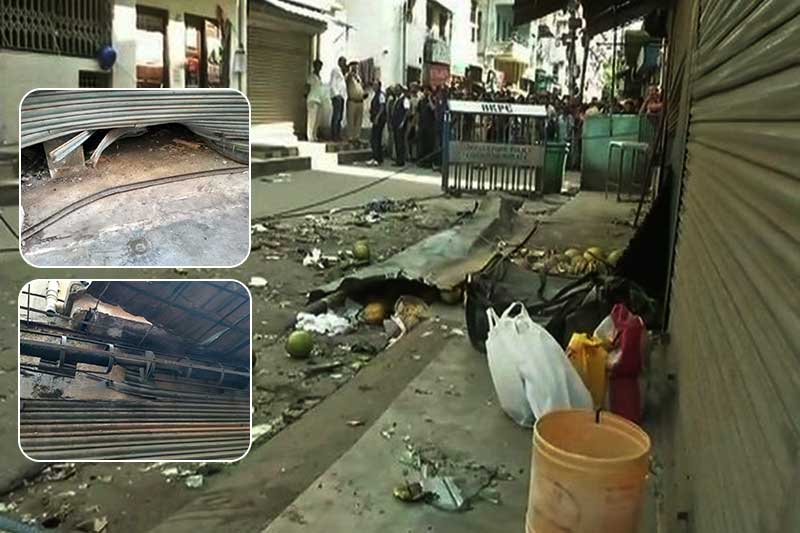 "Never did it happen like this before, we all are very shocked," said Sudip Chatterjee, a local resident, with a look of disbelief and shock dawning over his face.
He says that he regularly visited that part of the road to fetch some bread which was available in the store right beside the fruit shop where the blast took place. On Tuesday morning, he did the same again. But before he could reach out to that shop, a loud sound deafened the atmosphere and thick grey smoke followed.
Also read: Exclusive: Kolkata Nagerbazar blast victim shaken with fear even after treatment
"Suddenly, I hear a loud sound and looked at the direction it came from. All I could see was smoke and when I tried to go ahead and find out what had happened, I saw a huge crowd of people coming in with fear in their eyes. Many of them said that it either a cylinder or a transformer which exploded," he added, before stating that he wasn't quite happy with such explanations and hence decided to return to the spot a few hours later.
The Live Mirror caught up with such similar people who were too shocked to even believe that something like that had actually happened. They stood in small groups and discussing amongst themselves about the possible reasons for the explosion after it was confirmed that it was deliberate and not something accidental.
Also read: Exclusive: Kolkata Nagerbazar blast victim Bibhash Das won't celebrate any more birthdays
"I have been here for so many years and never have I seen something like this. There might have been a political reason behind this but this is the first time I am seeing this," he added.
Yet many hovered around the sweet shop where the eight-year-old died. Some knew him personally while others just couldn't digest the fact that such a young life had this tragic an end.
"I saw him coming here everyday and playing here. He used to run around the sweet shop and play here only. I didn't know him personally but I heard that he celebrated his birthday just three days ago," a lady in her mid-30s said.
It was indeed a perfect example of how a day could change so many lives.