Faisu and Jannat Zubair's fight turns nasty, brother Ayaan slaps Faisu
Faisu tries to hit Jannat Zubair, brother Ayaan comes to the rescue and slaps Faisu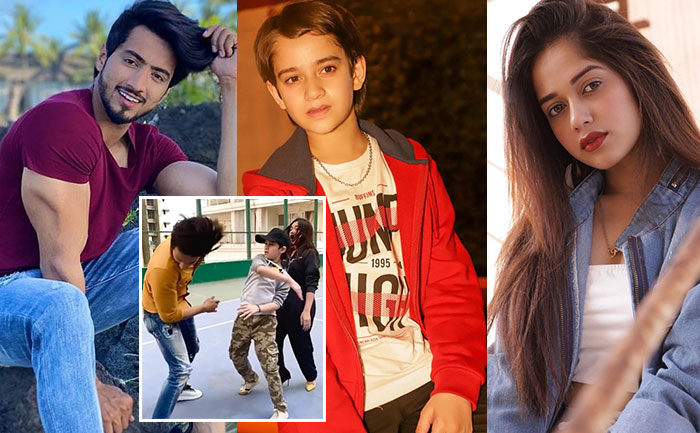 Tik Tok stars Jannat Zubair and Faisal Sheikh are one of the most popular social media personalities. Where Jannat has created a niche for herself on the small screen. Faisal Shaikh who goes by his popular name Mr. Faisu is also a shining star of the social media world. The duo have together been creating some amazing TikTok videos that their fans absolutely love.
But a recent video of the actors is viral on social media and it will leave you shellshocked. In the said video we see Jannat and Faisu arguing with each other. The arguments leave Faisu angry and he tries to raise his hand on Jannat. What happens next is a must watch. Jannat Zubair To Collaborate With Sidharth Nigam For a Music Video
Check out the viral video here:
In the video, we see Faisu and Jannat fight with each other. Soon, Faisu raises his hand on Jannat and tried to hit her. Jannat's brother Ayaan comes to her rescue and slaps Faisu.
This is not the only viral video of the tik tok sensations. The duo had collaborated on a new video that was shared by Jannat Zubair and contains a hilarious segment with Faisu.
Check out the hilarious video here:
The video showcases Jannat pouring a cold drink in her glass as Mr Faisu is playing on his phone and walking away. However, when she comes back there's no fizz in her drink. She gets angry ad hits Faisu.
Jannat and Faisu surely brighten the days for their fans with these hilarious videos.
Also Read: Jannat Zubair Bashes Mr. Faisu In New Video Together