Anti CAA Protest: Firing At Shaheen Bagh, Delhi's Second In 2 Days
Man Opens Fire in Delhi's Shaheen Bagh 2 Days After Jamia Shooting. Deets here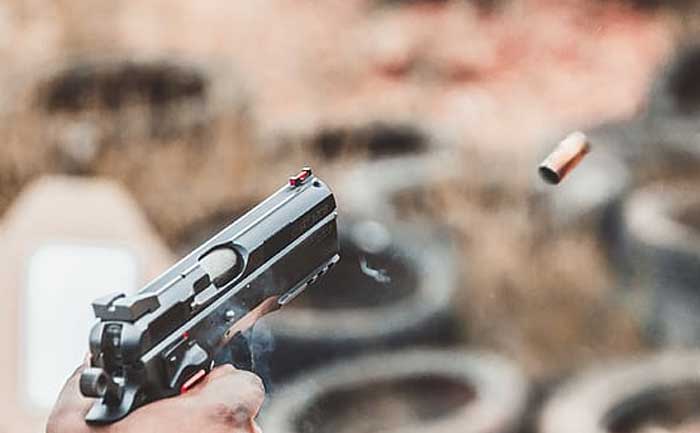 Two days after an armed man opened fire at a protest march in Jamia area of South Delhi, another incident of firing took place today. An armed man has been arrested in Delhi's Shaheen Bagh for opening gunfire in the locality where women of all ages have been protesting against the controversial Citizenship Amendment Act since December. The man is in police custody.
As per the ANI report, the man, identified as Kapil, shot in the air twice behind the stage at the protest site outside the barricaded area at 4:53 pm. He was soon overpowered by locals and handed over to the police. There were no immediate reports of any casualties or injuries.
While the attacker was being taken away by the police, he shouted: "Hamare desh mein kisi ki nahi chalegi, sirf Hinduon ki chalegi".
Check out the video shared by ANI here:
#WATCH Delhi: Man who had fired bullets in Shaheen Bagh area being taken away from the spot by police. pic.twitter.com/lenDhRcWGD

— ANI (@ANI) February 1, 2020
The incident comes days after a local contractor armed with a gun had asked the people to end the protest. The shocking incident took two days after a minor was arrested from the Jamia Millia Islamia for firing at the anti CAA protesters.
The Shaheen Bagh protest is against the CAA or the Citizenship (Amendment) Act, which makes religion a criterion for citizenship. The critics say the law is discriminating against the Muslims as only the non-Muslims from neighboring Pakistan, Afghanistan and Bangladesh are being given Indian citizenship.
The month-long sit-in has been attracting attention from across the nation and the world too.
Also Read: Anti-CAA Protesters Fired At In Jamia University, One Hurt