Guddan Tumse Na Ho Payega Jan 15, 2020 written update of full episode: Guddan discovers real CCTV footage
In Guddan Tumse Na Ho Payega upcoming episode Guddan finds out real CCTV footage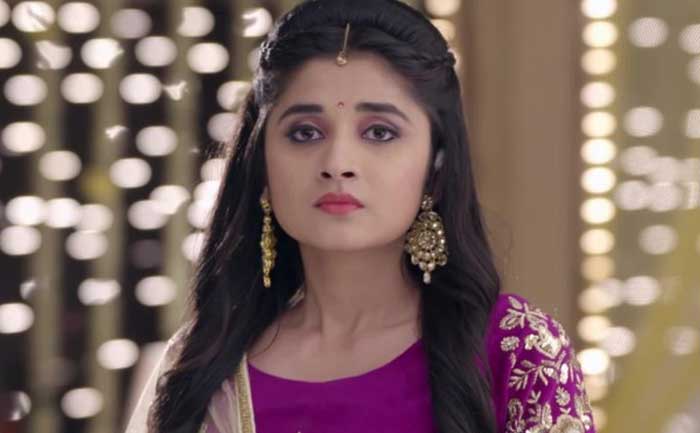 In Guddan Tumse Na Ho Payega Jan 14, 2020 written update: Antara taunts Guddan badly as latter loses challenge to her. In the meantime, Revathi hears what Antara had done to make Guddan go through and sadly regrets being Guddan's enemy.
Meanwhile, she apologizes deeply to Guddan for being against her and then promises to be a good sister.  Also, Guddan forgives Revathi who then promises to help her about proving the truth to Akshat. Moreover, the next morning Saraswati is preparing for Akshat and Guddan's haldi ceremony. Guddan Tumse Na Ho Payega Jan 10, 2020 written update.
Furthermore, Akshat asks Antara to get ready for the wedding all at once. What's next is, Guddan stops haldi ceremony as she wants to put haldi on Akshat first and foremost. Thereafter, Guddan takes Akshat to terrace and demands to ask him why he stopped believing her. To which, Akshat gives time till only that night to prove she did not ask for abortion.
Talking about Guddan Tumse Na Ho Payega Jan 15, 2020 upcoming episode, Durga, Lakshmi and Revathi offer their help to Guddan in proving her innocence. Not only that, Durga says they will definitely succeed in bringing the truth to Akshat. Later, Guddan decides to find the real CCTV footage first and she breaks into the doctor's house. Surprisingly, Guddan threatens to shoot the doctor's wife to make him give her the footage.
Will Guddan be able to show Akshat real footage in time? Stay hooked to The Live Mirror to find out.
Also Read: Guddan Tumse Na Ho Payega Jan 14, 2020 Written Update: Guddan Agrees To Let Akshat Marry Antara