From 22 yards, PTI's Imran Khan set to be Pak PM after 22 years' struggle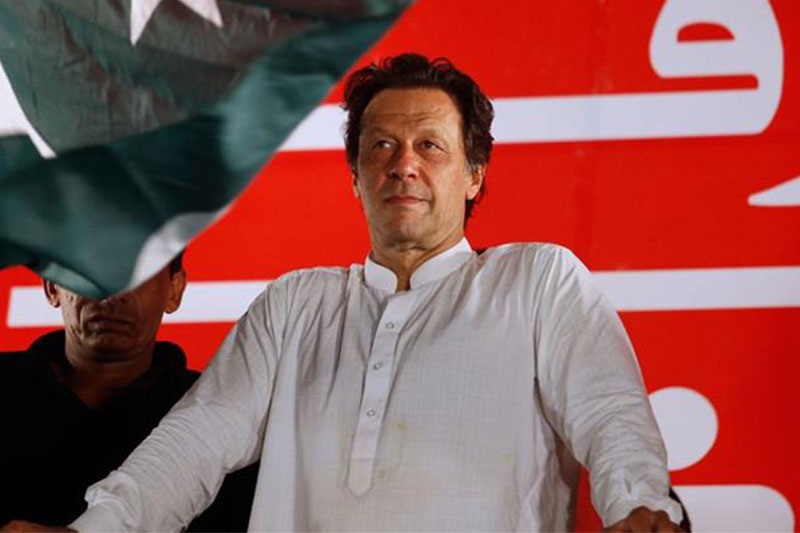 Former Pakistan cricket captain Imran Khan is set to be the country's 19th Prime Minister after general election results threw up a mandate in favour of Pakistan Tehreek-i-Insaaf (PTI) led by the country's most successful cricket captain ever. It has been a battle of 22 years before Khan could actually taste a favourable result in the general election. Within striking distance of forming the government, PTI still needs 18 more to get to the magic figure of 137 seats among 272.
Fair elections, peaceful environment and democratic participation – these three words do not fit with the image of Pakistan. With celebrated cricketer-turned politician's PTI gaining an extra edge over Pakistan Muslim League- Nawaz (PML-N) and Pakistan's People party-Parliamentarians (PPP-P) in the general elections, the country is looking up with hope.
PTI emerging as the single largest party, the celebrations has already begun in Pakistan. Though counting mosquitoes in jail, former premier Nawaz Sharif has called the elections rigged and Bilawal Bhutto Zardari questioned delays in counting of votes, barely any effect would take place in 'Naya Pakistan'.  A 'Naya' (new) hope has emerged for Pakistan where children will not die due to malnutrition and hunger, women feel safe and men will not get killed in terrorist attacks.
Preliminary report have indicated that Khan's PTI is leading the charts in 119 seats, forcing Nawaz's PML-N and Bhutto's PPP-P to trail at 63 and 38 respectively. Out of the total 272 seats, Khan only needs 18 more to claim the throne.
Finding the accusations of rigged polls derogatory, the Election Commission of Pakistan Sardar Muhammad Raza stated that the delay happened due to the new electronic results system. However, he trashed the reports of rigging and said, "these elections were 100 per cent fair and transparent', reports Geo Tv.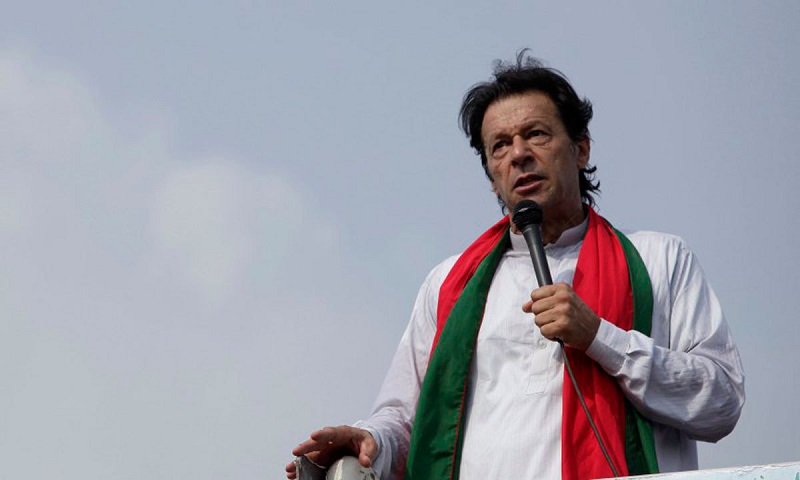 Now, looking at the prospects of Imran Khan becoming the Prime Minister, India too is expecting positive turnout. With Khan becoming the Premier, the relationship between the two 'friendly' nations – India and Pakistan – are bound to improve. What more can be expected is the diplomatic relations would improve and a cap on terror activities would come into force.
Fringe elements have continued to spread their terror in both Pakistan and India, killing thousands of people in last two decades. The Kashmir issue might have to wait for sometime to get resolved, at-least bilateral talks would be initiated on good terms. He has been vocal on strengthening the Pakistani military too. Earlier he had stated that he would not listen anything which goes against Pakistan's interest.
Quetta's polling centre being attacked by terrorists on Wednesday, claimed 31 lives. Did this incident refrain voters to cast their rights? No.
Leading media houses, AFP claimed 50-55 percent voting took place and DAWN reported only 47 percent, similar to the percentage in 2003.
Khan's opinion on India might irk politicians who prefer to send the 'anti-nationals' to Pakistan, but one needs to acknowledge that the would be premier of Pakistan is not like his predecessors. A lot of hope and aspirations of the citizens of Pakistan is riding on his shoulders. It is a quantum leap for Imran Khan who took 22 years from 22 yards to win this game of throne.