IU Drops A Teaser Video For Eight But BTS Singer Suga Is Missing From It
The music video for the song is slated to release on May 6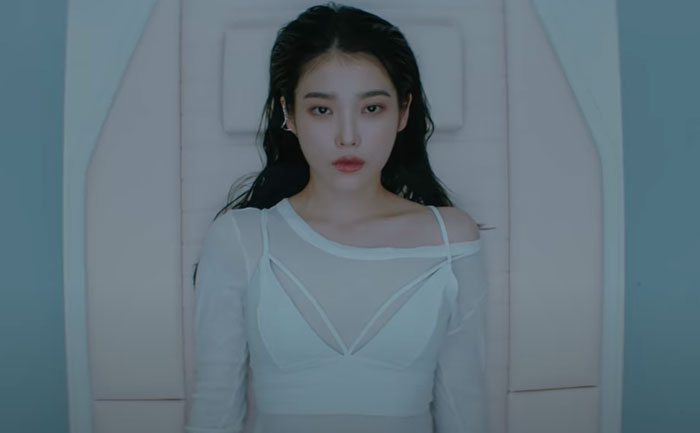 BTS singer Suga was conspicuously absent from the Eight teaser video that K-Pop singer IU shared recently. The ARMY, as well as fans of IU, were taken by surprise when the songstress released the teaser video of her collaboration with Suga. The news of the song was first confirmed by IU's agency EDAM Entertainment.
"As musicians of the same age, the two singers were able to relate to one another and use that as a foundation for exchanging opinions. They created their own unique synergy, which is reflected in their song."
The music video for the song is slated to release on May 6. IU is amping up the excitement for the release by sharing a teaser video. However, fans of Suga will miss seeing the K-Pop star in the teaser.
The futuristic video features IU wearing an all-white outfit similar to the one seen on the poster shared recently. IU shared the teaser video on Twitter. Meanwhile, Suga, who has composed and co-produced the song with IU, was absent from the teaser.
RM recently gave the song his seal of approval when he joined Suga on Honey FM.
"I've heard it! It's really good. It's a song to listen to while driving. I don't have my driver's license, but as soon as I heard it, I thought it was a perfect driving song. I think that many people will listen to it for a long time," RM stated.
Meanwhile, Suga also weighed in on the upcoming song.
"I like it. The production process was very smooth so there wasn't a lot of back-and-forth. I wrote the beat and the melody came quickly after that. After I finished working on it, I listened to it a lot. After I finish working on a song, after it's released, I don't usually listen to it. Because I can only hear the things that I wish I could do better. The moment it leaves my hands, I think the song belongs to the listeners."