Jennifer Aniston And Brad Pitt Planning A Beach Wedding?
Brad Pitt and Jennifer Aniston have been the subject of dating rumors for a while now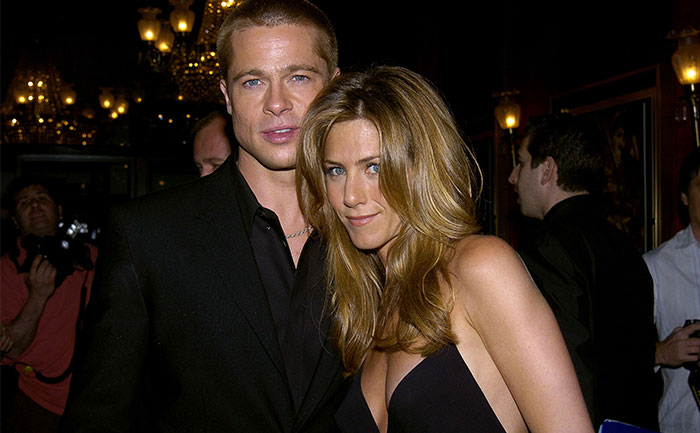 The rumours about ex-spouses Brad Pitt and Jennifer Aniston dating again have circulated ever since the two split from their spouses. In a fresh batch of rumors the two stars may be ready to take the next step with each other.
Brad Pitt and Jennifer Aniston had a reunion of sorts at the Golden Globes. In addition, they were also seen getting along well at the SAG Awards this year. The pictures from the award show went viral and fans started speculating a possible rekindling of their romance.
Meanwhile, if a report by Life & Style is to be believed, the two have been dating for quite some time. In fact, they are at a point where they are planning for a secret beach wedding much like their first. A source told Life & Style, "The wedding is on. They are getting married in Cabo and this time they will keep it under wraps until the affair has happened. What Brad craves most now is getting settled down and living happily with his soulmate, Jen"
In addition, even Brad Pitt's family approves of the reunion. As per reports, the Once Upon A Time In Hollywood actor's family is delighted by the news. "Brad's family are delighted by the wedding news. They've been praying for years for him to get back together with Jen."
However, this news about Brad Pitt and Jennifer Aniston planning a secret wedding bash must be taken with a grain of salt. Both Pitt and Aniston's representatives have denied the rumors of the two getting back together. Us Weekly reported earlier this year that according to a source Aniston has forgiven her ex-husband but she's no longer romantically interested in him.
ALSO READ: Brad Pitt & Jennifer Aniston Adopting A Baby From A Mexican Orphanage?