The Real Reason Jungkook Hides His Tattoos
Do you know the real reason why the BTS member hides his tattoos?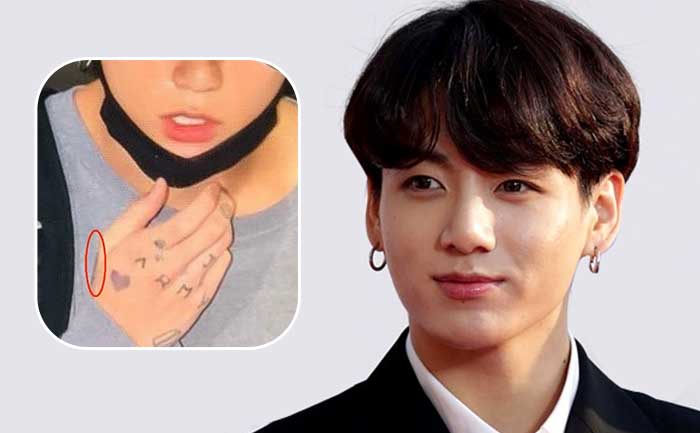 The BTS ARMY loves to know everything about the boy band members and that includes tattoos. In the past, Junkook had expressed an interest in getting tattoos. The ARMY spotted BTS member Jungkook sporting several small tattoos on his hands during September 2019. These included the word "ARMY" on his knuckle with a crown and the letter "J". In addition, Jungkook has also reportedly gotten the lyrics of Nirvana song 'Stay Away' tattooed on his right forearm.  Fans speculations rose about whether the tattoos were real or temporary. After several sightings, it seems confirmed that the tattoos are indeed real.
However, Jungkook often wears long sleeves or even patches to cover the tattoos on his hands. In addition, his team often edits out the tattoos from media photos. So why does the uber-popular singer hide his ink?
The reason behind this is simple. While tattoos aren't accepted in a lot of countries universally, it is considered taboo in South Korea. It is even illegal to get a tattoo in the country unless it is done by a medical practitioner. Under Korean law, tattoos are considered a medical service and are only allowed to be administered by a qualified medical practitioner. Due to this, many tattoo artists have to work undercover.
There are many K-Pop celebrities who sport tattoos including G-Dragon, Jay Park, and Hyorin. However, there is still quite some stigma attached to tattoos in South Korean culture. They are often associated with gangs and gang violence. This has led to some celebrities hiding their tattoos in public. This is why we often see Jungkook with his tattoos covered while making a public appearance.
ALSO READ: BTS' Jungkook Declared Most Handsome Face Of 2019