What Does BTS member Jungkook's 3-Line Tattoo Mean?
Find out the meaning of BTS' Jungkook's 3-line tattoo.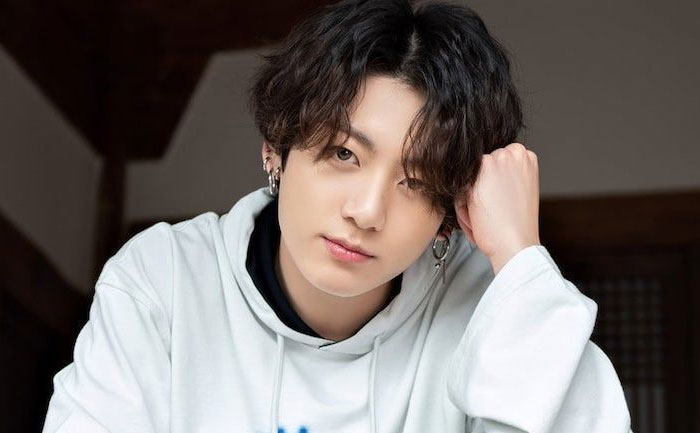 Jungkook is one of the members of BTS and he seems to be the most interested when it comes to tattoos. BTS has one of the most loyal and strong fanbases in the ARMY. They follow each move of their beloved band closely. The BTS fan sites keep a record of each changing hair colour and new tattoo in the group.
Also Read | The Meaning Of BTS' Jungkook's Flower Tattoo Revealed
One of the favourite topics of discussion within this huge fan base is the growing tattoo collection of BTS member Jungkook. Recently, the fans got a glance at Jungkook's 3-Line tattoo and now they have come up with a theory about the meaning it.
On February 27, 2020, BTS revealed their second music video for their single "ON." As always BTS videos are packed with bold, bright colors, but the "ON" video followed its alternate-medieval-universe concept thus it was muted. In the video, what grabbed fans' attention is Jungkook's arm tattoos.
In a scene, Jungkook rolled up his sleeves to take a conch shell out of a lake and one of his tattoos, in particular, caught ARYMs' eyes: three thick, black lines stacked on top of each other.
Also Read | Fans Decipher The Meaning Of BTS Member Jungkook's Skeleton Hand Tattoo
Now according to the army, the visible three lines seem to be part of the Korean flag while the initials "REA" could mean Korea with the Korean national flower.
There's a discussion of Jungkook's tattoos right now. The three lines look like a part of the Korean flag… the REA part might be Korea with the Korean National flower BUT, others are saying it's a tiger flower known to represent sept 1st, which is his birthday. pic.twitter.com/r5Kk5F1hk8

— First Sight (@firstsight_jk) February 27, 2020
About jungkook tattoos
1. The three lines that make up the box are believed to be symbols of the Korean flag
2. The flower next to the REA text is a type of tiger flower that is known to represent September 1 as the day and month of his birth
© ️firstsight_jk pic.twitter.com/AKRJdroIqC

— (slow) yes i am!! (@vmfkxlnl) February 27, 2020
Moreover, according to reports, BTS's Jungkook has become the most followed and subscribed member of the K-pop boy band in China on all five major music apps namely QQ music, NetEASE Music, Kugou Music, Xiami Music, and Kuwo Music.