K-pop star Goo Hara found dead at her Seoul home
K-pop star Goo Hara found dead at home aged 28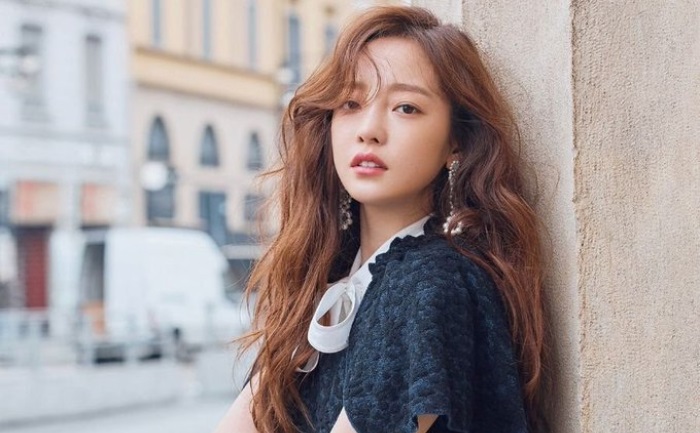 K-pop star and TV celebrity Goo Hara was found dead at her home in Seoul on Sunday. The 28-year-old was found dead at her home by an acquaintance who soon reported it to the authorities. The cause of death wasn't immediately known.
Goo Hara's IG post 3 days ago which she deleted with a caption of "sleep well" #GooHara pic.twitter.com/QLKnOfqS3D

— Vera (@hey_aloee) November 24, 2019
Goo's death comes weeks after another K-pop star and actress, Sulli, was found dead at her home near Seoul in October.
Goo hara ? you said you'll stay strong for Sulli ? Im so sorry for the world was too cruel for these two angels ?

Rest in peace baby Goo hara ?? #goohara pic.twitter.com/hUiXfO5IsI

— 매 서 전 (@maeshiyah) November 24, 2019
Goo's girl group Kara had big followings in South Korea, Japan, and other Asian countries. She also worked as a solo artist and appeared on many TV shows. In May, Goo was reportedly found unconscious at her home and was hospitalized.
She was embroiled last year in public disputes with an ex-boyfriend who claimed to be assaulted by her. Goo accused the man of having threatened to circulate a sex video of her. On May 14, Mr. Choi made a public apology on Instagram.
Last week Goo appeared in a series of comeback performances. She released a Japanese-language dance track titled Midnight Queen earlier this month that was accompanied by a tour of Japan from November 14-19.
Not only Goo and Sulli, even Jongyun, a member of the group SHINee, in 2017, and Ahn So Jin from Baby Kara in 2015.
have committed suicide.
The suicides have sparked debate in South Korea about the cut-throat nature of the industry. The mental health issues facing K-pop stars, who are moulded to become idols in South Korea. They undergo an intense training process that involves voice, dance and foreign language coaching. They are controlled by powerful entertainment firms who are demanding and highly restrictive.
Also Read: K-Pop band BTS to do a mandatory military service; says defence ministry