COVID-19: Karnataka man could be India's first coronavirus casualty
Total confirmed cases of Coronavirus jump to 60 in India, 76-year-old man could be India's first coronavirus casualty dies in Karnataka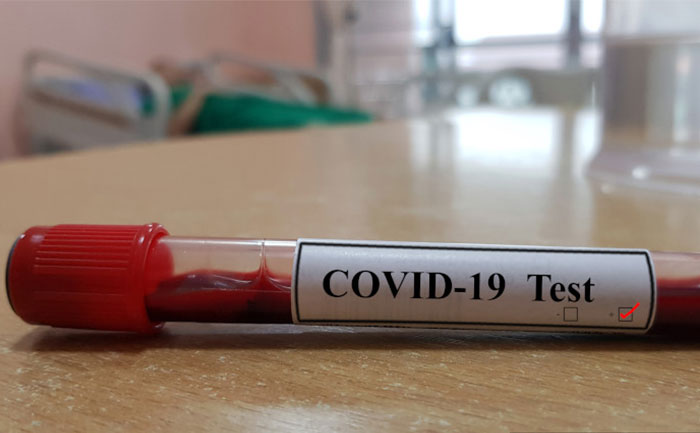 A 76-year-old man suspected to be infected with coronavirus died in Karnataka's Kalaburagi. The news was confirmed by the District Health and Family Welfare Department on Wednesday. The man identified as Mohammed Hussain Siddiqui had returned from Saudi Arabia where he had gone on a pilgrimage on February 29. He was shifted to Hyderabad from GIMS for further treatment on Tuesday against the advice of the doctors. His sample for Covid-19 has been collected & sent for testing.
Sharat. B, the Deputy Commissioner of Kalaburagi, said that it is yet to be determined if the death was due to the virus. His samples and blood have been taken and sent to the National Institute of Virology, Bangalore.
Bengaluru has so far reported four positive cases and Siddiqui was one of them. The number of confirmed cases of the novel coronavirus in the country has risen to 60, with two fresh positive cases—one each in Delhi and Rajasthan—being reported, the Health Ministry said on Wednesday.
The figure includes five positive cases reported in Delhi and nine persons who were diagnosed with the infection in Uttar Pradesh till Wednesday morning. The total number of 60 confirmed cases includes 16 Italians, the ministry said.
Total Reported Coronavirus cases in India:
* Jammu & Kashmir- 1 case
* Ladakh- 2 cases
* Rajasthan- 17 cases
* Delhi- 4 cases
* Maharashtra- 5 cases
* UP- 8 cases
* Karnataka- 4 cases
* Kerala- 17 cases
* Tamil Nadu- 1 case
* Telangana- 1 case
After suspending visas granted to nationals of Italy, Iran, South Korea, Japan, and China. India on Tuesday barred entry of the nationals of three more countries. Regular as well as e-visas granted to France, Germany, and Spain nationals have been suspended.
The health ministry has also issued a travel advisory to passengers with travel history to China, Hong Kong, Republic of Korea, Japan, Italy, Thailand, Singapore, Iran, Malaysia, France, Spain, and Germany to undergo self-imposed quarantine for a period of 14 days from the date of their arrival. They have even asked their employers to facilitate work-from-home for such employees during this period.
Also Read: Coronavirus in India: Here's everything you need to know about COVID-19