Kundali Bhagya Jan 10, 2020 written update: Sherlyn plots against Rakhi
In Kundali Bhagya upcoming episode Rakhi to talk to Rishabh and Karan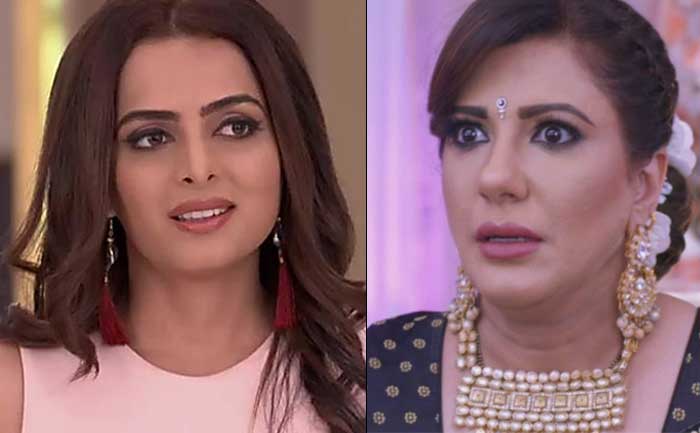 In Kundali Bhagya Jan 09 2020 written update: Karan and Preeta have a huge argument related to the person who called the police. In the meantime, Prithvi tries his best to escape from the place but then is caught by the police. Nonetheless, sarla is the one who stops them from arresting him saying that he is part of the family.
Meanwhile, she also tells Rishabh and Karan that Preeta is the one who was not trying to save the Luthras and it was actually the marriage hall that she was trying to save. Somewhere else, Rakhi returns home and tells Mahesh that she noticed the love in Preeta's eyes for Karan very carefully. Not only that, she mentions the fact that Preeta is the actual daughter-in-law of the Luthra house.
To this, Mahir eavesdrop at the conversation of Rakhi and then asks her mother to talk to her regarding the same. Preeta and Karan are lost thinking about each other somewhere in their thoughts after looking at their mehendis of their hands.
Talking about Kundali Bhagya Jan 10, 2020 upcoming episode, Sherlyn makes a call to Prithvi. Also, she informs him that someone has insulted her right inside the Luthra house. It is then that Prithvi tries to pacify her by saying that he will not spare anybody whoever tries to hurt her in any manner.
Moreover, Rakhi has a serious conversation with Karan post which she asks Rishabh to explain something to him. Later, she hugs Karan and Rishabh. At the time, Sherlyn holds a bottle of oil in her hands and glares at Rakhi from some distance.
What will now occur? Stay hooked to The Live Mirror to find out what happens next.
Also Read: Kundali Bhagya Jan 09 2020 Written Update: Rakhi Assumes Preeta As Her Daughter-In-Law