#MeToo:  Actress Sandhya Mridul accuses Alok Nath of sexual harassment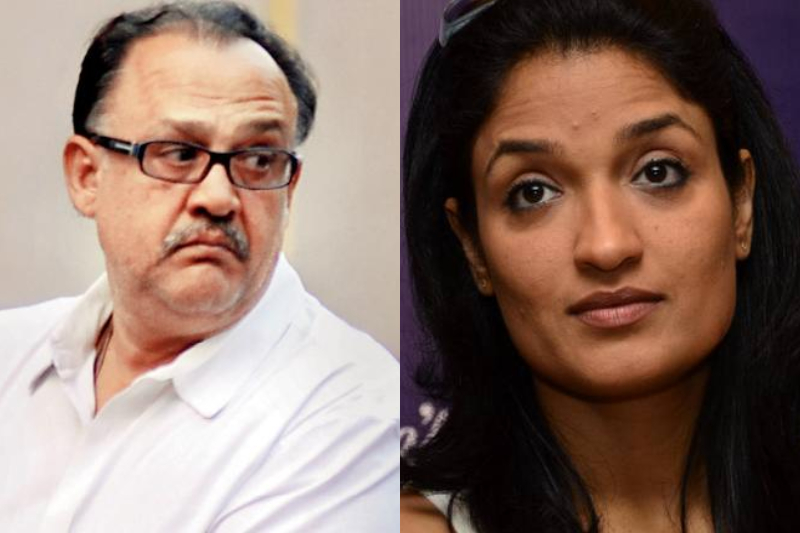 It seems like bad days for Alok Nath, after Vinta Nanda, another Bollywood actress has accused him of sexual harassment. The victim is a crew member of superhit film Hum Saath Saath Hain.
Sandhya Mridul — a well-known face in the Indian television industry has narrated her ordeal and opened up about the incident that left her traumatized. The actress who has worked in several Bollywood movies including Force, Ragini MMS 2, and Angry Indian Godesses, said that while shooting for telefilm with late Reema Lagoo, and Alok Nath and how she was impressed with this baubji (Alok Nath).
But, in an overnight her thoughts about him was changed. She wrote on Facebook,  "Till one night after an early pack up. The cast went out for dinner. At dinner he got progressively drunk and started insisting I sit with him and that I belonged to him and other stuff that I don't clearly remember but it made me very nervous and uncomfortable. My co-star realised what was happening and got me out of there."
Sandhya went on to describe the ordeal, "We went back to the hotel without dinner. It was late and I was back in my room and the costume dada came to my room to give me my clothes for the next day as I had a very early call time. Few minutes after he left there was a knock on my door I opened the door thinking it was him again .. it was an inebriated Alok Nath I instinctively tried to shut the door but he pushed it and lunged at me, I stepped aside he went flying past me into the room .. I fell back toward the bathroom door he lunged at me again screaming I want you you're mine .. I dodged again he went into the bathroom and I think I latched the loo door and ran out of my room down the corridor into the lobby. Fortunately, my DoP was there making a call from the reception."
"He came back to my room what ensued was traumatic because a belligerent Alok Nath refused to leave.. kept screaming shouting threatening abusing trying to grab me.. but at some point we managed to make him leave. The hairdresser was called and made to sleep in my room I was so shaken up," she added. Even after all this he did not stop and continued harassing her with calling her no. of times in the night. Elaborating on the same she stated, "It didn't stop there .. every evening he would drink and every night calls were made to my room. I dreaded the ring.. I had to keep it off the hook most of the times. But then he would come calling. It was a catch 22 situation. I had the hairdresser moved in to my room permanently. I was a nervous wreck," the actress further wrote.
Also read: #MeToo: Alok Nath is afraid, I am feeling liberated now, says Vinta Nanda