Will Magneto be able to lift Thor's Stormbreaker? Michael Fassbender reveals
Michael Fassbender aka Magneto reveals if he will be able to lift Thor's Stormbreaker. Deets here.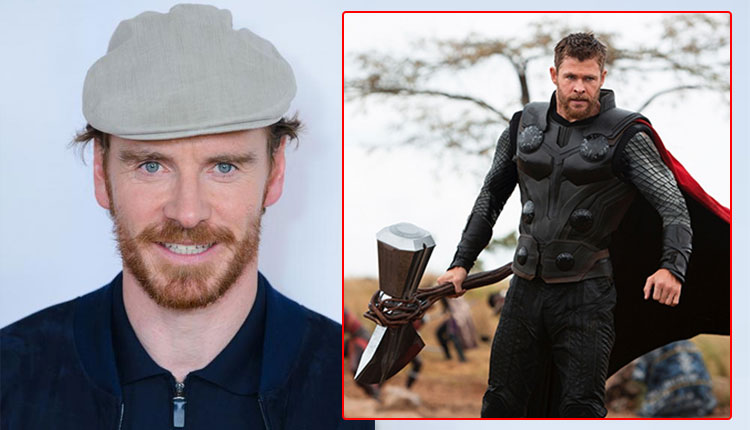 After the super success of 'Avengers: Endgame' we now have 'X-Men: Dark Phoenix' all set to win hearts. The finale of the super successful X-Men franchise has released in theatres all over the globe and fans love it. They just cannot have enough of their favorite super-heroes. Be it Michael Fassbender and James McAvoy as Magneto and Professor X or even Jennifer Lawrence and Sophie Turner as Mystique and Jean Grey.
In a media interaction with Pinkvilla and others in South Korea Fassbender was quizzed if he believes Magneto has the powers to lift or control Thor's Stormbreaker.
His answer was, "It's a hammer! What sort of exotic metal is that hammer? It comes through the universe. I would say yes. Why not? Yes."
Furthermore, when asked about whose superpowers he would like to have from the X-Men squad, Michael revealed, "I would go for Mystique because it would seem like fun being able to shapeshift."
What do you think, will Magneto be able to lift Thor's Hammer?
'Dark Phoenix' revolves around Jean being possessed by the ancient cosmic entity known as the Phoenix Force. Wrestling with her inner demons and the new entity within her Jean unleashes her powers in ways she can not contain. The X-Men unite not only to find a way to unite to save Jean but to save the planet from aliens who wish to weaponize this force and rule the galaxy.
Directed and written by Simon Kinberg, 'Dark Phoenix' stars James McAvoy as Professor X, Michael Fassbender as Magneto, Jennifer Lawrence as Mystique, Nicholas Hoult as Beast, Sophie Turner as Jean Grey, Tye Sheridan as Cyclops, Alexandra Shipp as Storm, Kodi Smit-McPhee as Nightcrawler, Evan Peters as Quicksilver and Jessica Chastain.
Watch the trailer here:
Also Read: Dark Phoenix: This Chinese poster of Sophie Turner starrer is a piece of art