Ramadan 2020: Unique Ramzan traditions from around the world
Here are some unique and beautiful ramzan traditions from across the world.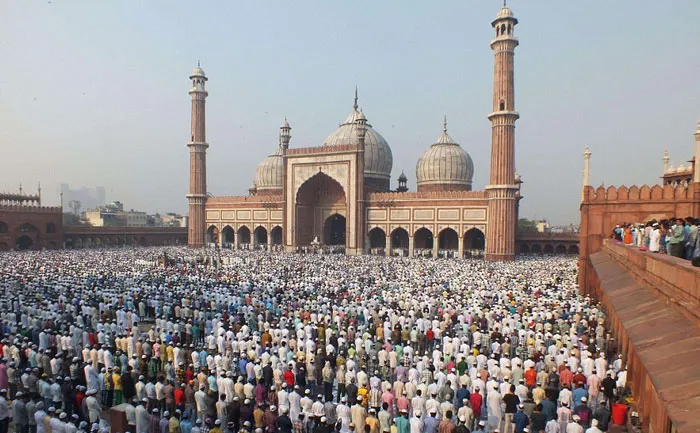 Ramadan is the ninth month of the Islamic calendar and is celebrated by Muslims worldwide as a month of fasting to honor the first revelation of the Quran to Muhammad SAW. It is regarded as the Five Pillars of Islam which commemorates Hazrat Muhammad SAW's first revelation. Ramadan is the beginning of the fasting and it ends on the celebration of Eid al-Fitr.
Also Read | Ramadan 2020: These Five Rules You Must Follow During Ramadan Kareem
Ramadan lasts 29–30 days based on the visual sightings of the crescent moon, according to numerous biographical accounts compiled in the hadiths. This year, Ramadan will be starting from April 24, 2020,  however, each country has its own different set of beliefs and cultural traditions that believers from other countries may have never even heard of.
Ramadan 2020: Unique and Bizarre practices around the world
India and Pakistan
Once the Eid moon is seen at the end of Ramadan, also called as Chand Raat by people of Indian and Pakistani origin, women gather to markets to buy multicoloured bangles and embellishments to match their outfits. They decorate their palms with henna to commemorate Eid. Once the moon is sighted, people wish each other Chaand Raat Mubarak or Eid Mubarak.
 Also Read | Ramadan Kareem 2020: Date, Time Table, Significance, History and Quotes
Rising to songs
Mesaharati or the dawn caller is a public waker for Sahoor and the Fajr prayer during the month of Ramadan. Traditionally, this is one of the oldest and most deep-rooted traditions of the blessed month of Ramadan. It makes Ramadan more joyful for Muslims. In several parts of India, like Mumbai and Delhi, this is recognized too, where the mesaharati plays songs on the daphli.
Not fasting is a sin
In some Muslim countries, failing to observe the Ramadan fast is a crime. Courts in Saudi Arabia, described by The Economist as taking Ramadan "more seriously than anywhere else," may force harsher penalties, including flogging, imprisonment and, for non-Muslim foreigners who consume food or drink in public, deportation.
Also Read | Happy Ramadan Mubarak 2020: Best Wishes, Quotes, Images, SMS To Share With Your Loved Ones
Indonesia
Across Indonesia, Muslims conduct different rituals to 'cleanse' themselves on the day before Ramadan. Indonesia has the largest Muslim community in the world and Ramadan is observed with much glory and enthusiasm. Many localities in Central and East Java keep a purifying tradition called padusan (meaning 'to bathe' in Javanese dialect), in which Javanese Muslims plunge themselves in springs, dipping their bodies from head to toe.
Java
Java is located between the Bali islands to the east and to the west of Sumatra Island, between Natal Island to the south and to the north of Borneo. Javanese Muslims take a bath on the beach as they prepare for Ramadan with padusan ritual. Padusan routine is Java culture with the purpose of purifying themselves embracing the holy month of Ramadan.
ALSO READ: Ramadan Fast: When Is The First Roza Of Ramadan 2020?