Rehana Fathima an activist who attempted to climb Sabarimala temple, arrested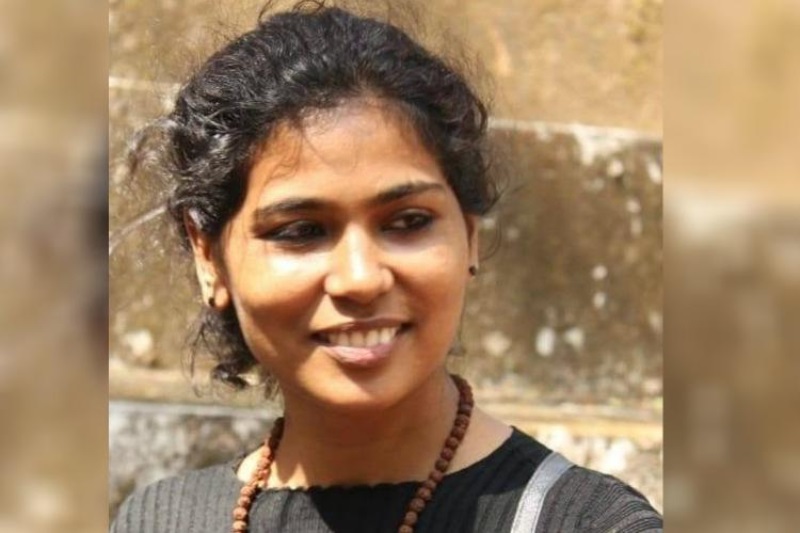 Rehana Fathima, an activist who tried to enter Hindu shrine, Sabarimala in October this year has been arrested by Pathanamthitta police today. Fathima attempted to climb Sabarimala temple in October after the Supreme Court verdict which allows women of all ages to enter the Sabarimala temple.
Rahena Fathima was arrested for allegedly hurting religious sentiment via a Facebook post. Fathima was taken into custody around 1 pm from BSNL office, Palarivattom, Kochi and is now being taken to Pathanamthitta.
On October 22, the Pathanamthitta police registered a case against Rehana Fathima for posting a divisive post on social media. It is to be noted that Rehana had posted a photo of herself on her Facebook page, which several people took offence to.
Also read:  Sabarimala Temple, Women prevented from reaching the shrine
Rehana had posted a picture on Facebook on September 30, wherein she was dressed as an Ayyappa devotee wearing a rudraksha and sporting a dupatta, with the caption 'Tatvamasi'. The case was registered following a complaint filed by the Sabarimala Samrakshana Samithi alleging that her social media posts have hurt their religious sentiments.
Later, the complaint was directly handed over to the District Police Chief of Pathanamthitta by the Sabarimala Samrakshana Samiti secretary P Padmakumar.
Currently, she has been facing charges under Sec 153 (A) of the Indian Penal Code (IPC). Notably, her anticipatory bail plea was rejected by the Kerala high court on 16 November. Fatima will be produced in court today.
Section 153A pertains to promoting enmity between different groups on ground of religion, race, place of birth, residence, language, etc and doing acts prejudicial to maintenance of harmony.
Also read: Sabarimala row: Following priests' threat to shut down shrine, two women returned