Taylor Swift Calls For Fan Support Against Scooter Braun
Taylor Swift lashes out at Scooter Braun for preventing her on performance on old songs at AMA 2019.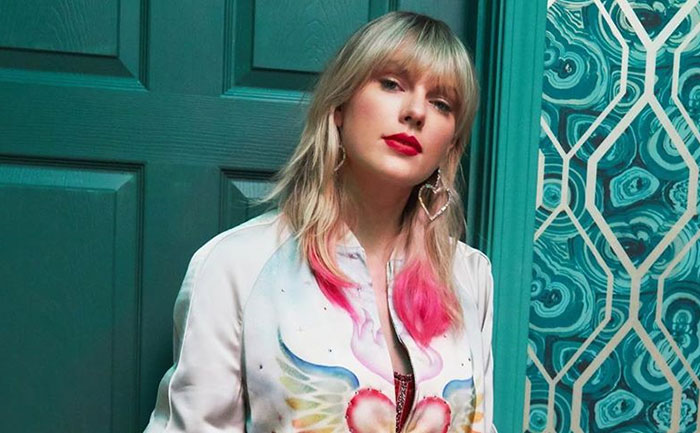 Global Pop star Taylor Swift has once again lashed out at Scooter Braun. This time around the singer has also took help from her fans. In the emotional post-Taylor has called out for fans to support her against Scooter Braun and Scott Borchetta who are preventing the singer from playing her old songs at AMA 2019.
Scooter Braun and Scott Borchetta's music label, had acquired Taylor's former music label. In the emotional post shared by Taylor she wrote about how Braun and Big Machine Records founder Borchetta are allegedly using their influence to stop her from releasing a new Netflix special. She further added that a medley of her songs at the American Music Awards. Swift is being honored at the award show this year as their Artist of the Decade.
Read her complete post here: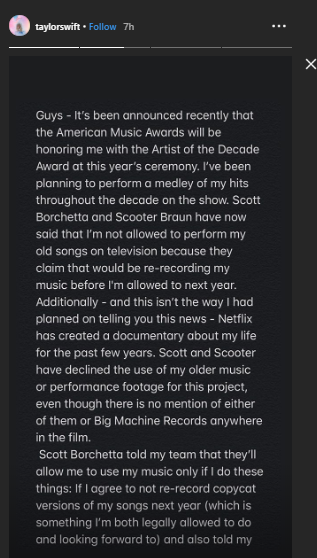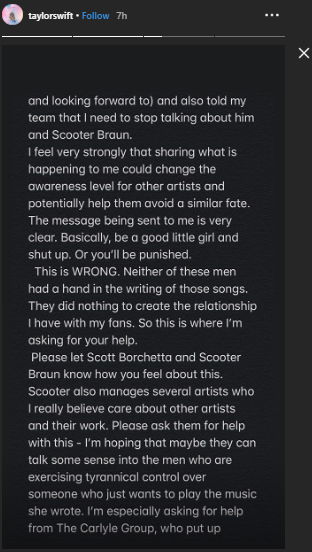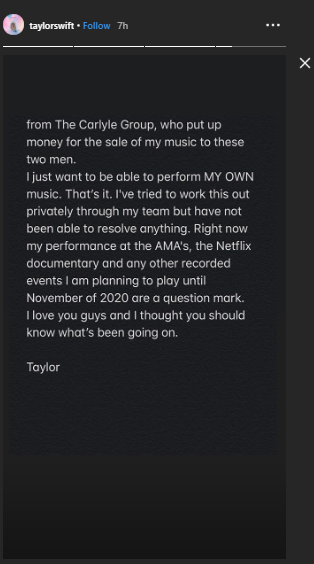 Soon #IStandWithTaylor started trending on the microblogging site as Swifties came out in support of Taylor. Celebs such as Gigi Hadid, Halsey, Lily Allen, and Rebecca Black also took to Twitter and slammed Scooter and Scott for suppressing her freedom of expression.
Solidarity with Taylor here, this sounds awful, and people wonder why music hasn't had its #MeToo moment ? https://t.co/lqfRVfhDYK

— LILY ALLEN 2.0 (@lilyallen) November 15, 2019
Don't know what else to do pic.twitter.com/1uBrXwviTS

— Taylor Swift (@taylorswift13) November 14, 2019
Scooter and Scott sold Carlyle Group on false premise: Taylor would cooperate on them buying her catalogue. She will not. This is a disaster for them. As businessmen they have to cut their losses and sell Taylor back her catalogue, otherwise it's negligence to their investors.

— Joseph Kahn (@JosephKahn) November 15, 2019
The things that @scottborchetta + Scooter Braun are continuing to do to @taylorswift13 are not only wrong, they should be illegal! You "men" should focus your sights on things other than bullying the Artist of this CENTURY. LEAVE TAYLOR ALONE. PERIODT.

— Jordan Pruitt (@JordansBlog) November 15, 2019
Do you think Scott Borchetta and Scooter Braun should allow Taylor Swift to perform her music? Do share your views.
Also Read: Quiz: How well do you know Taylor Swift?