TikTok video of THIS old lady gushing about BTS's Jimin will make your day!
The video of an eld lady expressing how much she loves BTS member Jimin has gone viral on the internet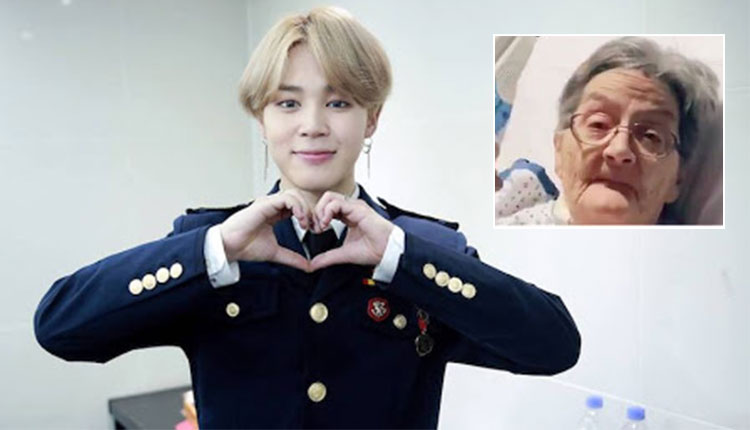 The South Korean K-pop boy band, BTS has millions of followers across the globe. Looking at the viral TikTok video of an old woman gushing about how much she loves BTS's Jimin, it appears no one is safe from the grasp of falling for BTS boy band. Also Read | BTS's Jimin Writes Heartwarming Message To BTS ARMY, Wishes Everyone Good Health
The video of an old lady expressing how much she loves BTS member Jimin has gone viral on the internet. The woman is termed the 'oldest fan in the Army'. Notably, this was not the first time she has talked about her love for the boy band, but what caught everyone's attention is she has been hospitalised and still showing her love for the 'ON' singers.
Also Read | BTS Member Jin Makes A Hilarious Appeal To The ARMY
While talking to her granddaughter, the grandma can be seen listening to BTS member's latest single from Map Of The Soul: 7 and saying: "My favourite is Jimin, I think he's adorable."
While sharing the video, the granddaughter of the woman wrote, "even in the hospital she talks about BTS."
y'll I found the Oldest army in this fandom and same with the baby she's also a jimin bias. ㅠㅠㅠㅠㅠ jimin dominating both genders and ages from this 6 months old baby to this grandma??#iHeartAwards #BoyWithLuv#BestMusicVideo @BTS_twtpic.twitter.com/s4HSgH1ob9 https://t.co/g1218dt7fS

— BTS HISTORY⁷ (@BTS_History613) March 2, 2020
Days after we reported that K-pop boy band BTS called off their concerts which were supposed to be held in Seoul in April due to Coronavirus outbreak, BTS leader Kim Namjoon, popularly known as RM, has expressed his disappointment over the cancellation of their concerts.
As per the schedule, BTS had four concerts between April 11 and April 19 at the capital's Olympic Stadium to promote their new album, "Map of the Soul: 7".  More than 200,000 fans were likely to attend their gigs.
Also Read | BTS J-Hope's High School Teachers Has THIS To Say On His School Days
Taking measuring precautions to protect fans from the spread of the coronavirus, Big Hit Entertainment issued a statement, which reads, "We regret to announce" that the Seoul concerts have been cancelled. It was "impossible at this time to predict the scale of the outbreak", it said, creating uncertainty over the movement of staff, equipment and fans, making the cancellation "unavoidable", it said.