How To Unlock More Delivery Bots in Death Stranding
Delivery Bots can be used to make Standard Deliveries in Death Stranding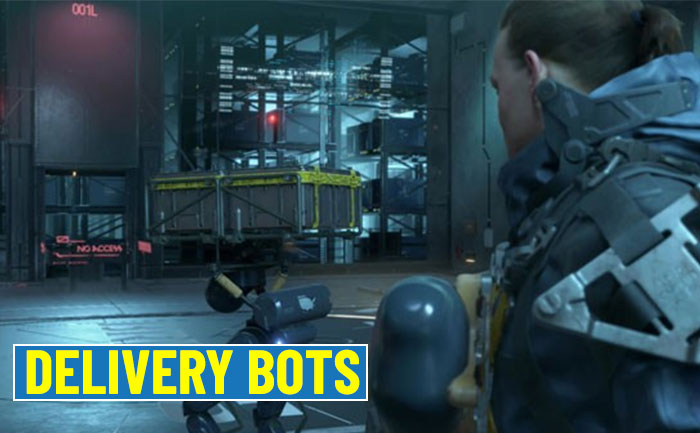 Autonomous delivery bots are nifty little creations that can be unlocked and used to make Standard Deliveries in Death Stranding. The first Death Stranding delivery bot can be unlocked by foraging ahead in the game. With the number of deliveries required in Death Standing, however, a player may wish to unlock multiple delivery bots in the game. This guide will show players how to unlock more delivery bots in Death Stranding.
Unlocking More Death Stranding Delivery Bots
To unlock more Delivery Bots in Death Stranding, the players will have to make several manual deliveries first. The way to unlocking delivery bots goes through building up a reputation. Players will need to get their reputation up to four stars by completing deliveries for the city. This will unlock another Delivery Bot. Another avenue to explore is building up the reputation with Benjamin Hancock in the Distribution Center west of Capital Knot City. Build a reputation of four stars by completing tasks for Hancock and another autonomous delivery bot will be unlocked.
The delivery bots can only be used for specific missions. In addition, bots take time to complete the given deliveries. The time remaining for the bot to complete the task is shown in the menu in real-time. These bots can also put the cargo at risk if they encounter trouble.
A bot can only be sent on one delivery at a time and will be unavailable for the duration of it. Players will need to plan ahead to co-ordinate their multiple bots and navigate the world of Death Stranding.
ALSO CHECK:
Check our other Death Stranding Guides for more Tips, tricks and tweaks only on The Live Mirror.