US navy shoots down Iranian drone in Strait of Hormuz
US destroyed Iranian drone in Strait of Hormuz, says US President Donald Trump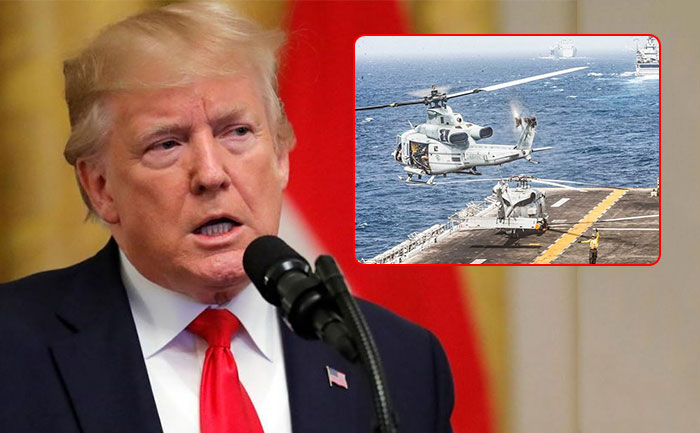 Tensions in the Gulf have risen with an Iranian drone being shot down by US marines. Yes, The United States Marines have downed an Iranian Drone in the Strait Of Hormuz. This news was shared by President Donald Trump during a media interview at the White House.
It was the first US military engagement with Iran following a series of increasing incidents that are creating tensions in the Gulf.
President Donald Trump told reporters at the White House, "The USS Boxer — an amphibious assault ship — "took defensive action" against the Iranian drone that had closed into a very, very near distance, approximately 1,000 yards. The drone was  threatening the safety of the ship and the ship's crew and was immediately destroyed."
He further added, "This is the latest of many provocative and hostile actions against vessels operating in international waters. The United States reserves the right to defend our personnel, our facilities, our interests, and calls upon all nations to condemn Iran's attempts to disrupt freedom of navigation and global commerce. I also call on other nations to protect their ships as they go through the strait and to work with us in the future."
A defence official told NBC News that the drone was brought down by members of the 11th Marine Expeditionary Unit.
The Strait of Hormuz is a strategic waterway off Iran's coast which separates the Persian Gulf and the Gulf of Oman. A third of the world's seaborne oil shipments and 20 per cent of oil traded worldwide pass out of the Persian Gulf through the strait.
Also Read: Donald Trump meets Kim in North Korea, scripts history