US & Taliban sign historic agreement to withdraw American troops from Afghanistan
United States and Taliban sign deal to end 18 year war, American troops to withdraw from Afghanistan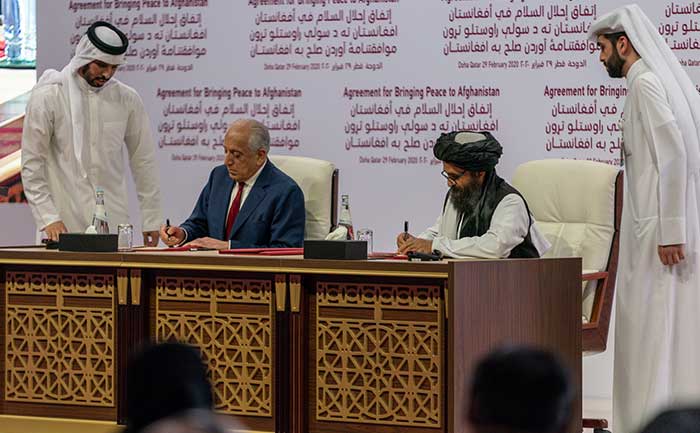 The United States of America and the Taliban have finally signed a historic peace agreement after 18 long years of conflict. As per the agreement the US and Nato allies have agreed to withdraw all troops within 14 months if the militants uphold the deal.
The deal was signed by US special envoy Zalmay Khalilzad and Taliban political chief Mullah Abdul Ghani Baradar with US Secretary of State Mike Pompeo as a witness. Talks between the Afghan government and the Taliban are due to follow.
Under the agreement, Within the first 135 days of the deal, the US will reduce its forces in Afghanistan to 8,600, with allies also drawing down their forces proportionately. The deal also provides for a prisoner swap. Some 5,000 Taliban prisoners and 1,000 Afghan security force prisoners would be exchanged by 10 March. The US will also lift sanctions against the Taliban and work with the UN to lift its separate sanctions against the group.
President Donald Trump said it had been a "long and hard journey" in Afghanistan. It's time after all these years to bring our people back home."
He further added, "I really believe the Taliban wants to do something to show we're not all wasting time. If bad things happen, we'll go back with a force like no-one's ever seen."
The United States had invaded Afghanistan weeks after the September 2001 attacks in New York by the Afghanistan-based al-Qaeda group. In the ensuing conflict, more than 2,400 US troops have been killed during the conflict. About 12,000 are still stationed in the country.
Also Read: Iran Fires Ballistic Missiles At 2 United States Bases In Iraq