Here's What Makes Arijit Singh the most successful singer
Arijit Singh is considered as one of the top successful singers in Indian music to date. Find out what makes him the most successful singer.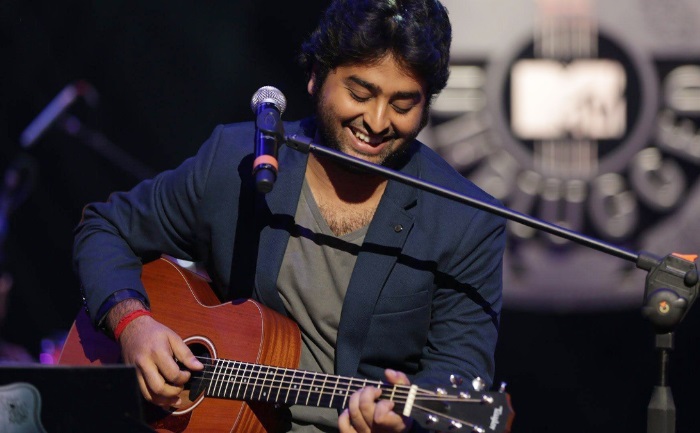 Arijit Singh, with his soulful voice, has managed to acquire the whole of today's industry. He has lent his voice for many popular actors and is considered to be one of the most versatile playback singers. The talented singer made his vocal debut with 'Phir Mohabbat' from Emraan Hashmi starrer 'Murder 2' and he never looked back since then. Arijit Singh Excited To Perform Live in Delhi
Arijit is considered as one of the top successful singers in Indian music to date. He has been continuously on the top of both Bollywood and regional music charts. Some of his valuable numbers are 'Chahun Main Ya Na', 'Tum Hi Ho', 'Phir Mohabbat', 'Hamari Adhuri Kahani', 'Tujhe Kitna Chahne Lage Hum', 'Ve Maahi', and the record would go on and on.s. Arijit Singh Buys 4 Flats in Mumbai?
Did you know that the 'Pachtaoge' singer was once eliminated from a reality TV show titled 'Fame Gurukul' where a visibly heartbroken Arijit could not cope up with the fact that his journey had come to an end? Post his eviction, he did not give up and participated in another reality TV show, '10 Ke 10 Le Gaye', which a faceoff between contestants of 'Fame Gurukul' and 'Indian Idol'. And that time, he won the title and showed that he is the undisputed king of the music industry.
Arijit surely knows just how to set the temperature high with his romantic and soothing voice. The singer is one of the few singers who has been able to meet the requirements and strike the right nerve of the audience listening to the song.
ALSO READ: Arijit Singh To Perform LIVE In Delhi, Check-Out Date, Time, Ticket Price & Venue