Zinedine Zidane Steps Down As Real Madrid's Coach
Zinedine Zidane is stepping down as team's coach, confirms Real Madrid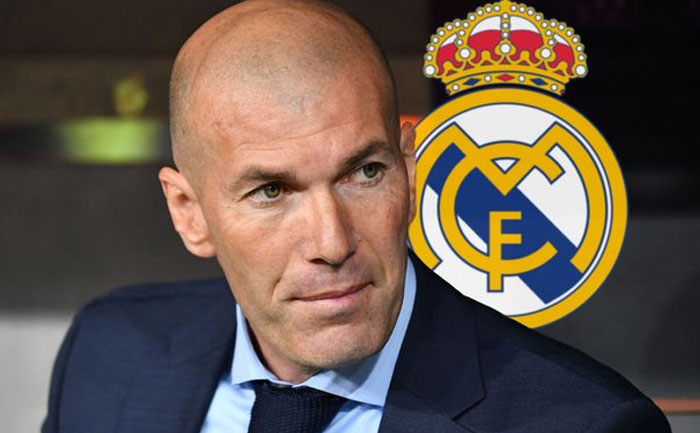 Former French World Cup winner and multiple UEFA Champions League-winning manager Zinedine Zidane has stepped down as coach of Real Madrid.
Zidane called a press conference to announce his decision. He said, "I think it is the right moment for me, for the squad and for the club," Zidane told a packed news conference, where he was accompanied by Real Madrid president Florentino Perez. "I know it's a bit of a strange time to do it, but it is the best time for everyone concerned. I think that this team needs to continue winning and it needs a change to be able to do so. The players need a different approach, another work method and for this reason, I have made my decision. I love this club a great deal, and I will always be indebted to them, but I think a change is needed, so for that reason, I have made my decision to not continue next year."
The news was confirmed by Spanish giants Real Madrid. The club revealed that the Frenchman is leaving his job,as Madrid failed to win a title for the first time in more than a decade.
Check out their tweet here:
Official Announcement: Zinedine Zidane.#RealMadrid

— Real Madrid C.F. 🇬🇧🇺🇸 (@realmadriden) May 27, 2021
"It is now time to respect his decision and show him our appreciation for his professionalism, dedication, and passion in all these years, and for what his figure represents for Real Madrid. Zidane is one of the great myths of Real Madrid and his legend goes beyond what he has been as a coach and player of our club. He knows that he is at the heart of Real Madrid and that Real Madrid is and will always be his home." Madrid said in a statement.
Zidane had a contract through June 2022.
This was Zidane's second stint as coach of the club. Zidane during his first stint had led the team to a La Liga title and three successive UEFA Champions League wins. He left the club at the end of the 2017-18 season. Zidane's second stint as a coach began in March 2019
Also Read: Manchester City Crowned Premier League Champions