Brad Pitt To Star In THIS Project After Once Upon a Time in Hollywood?
Bullet Train will be based on Kotaro Isaka's Japanese novel, Maria Beetle.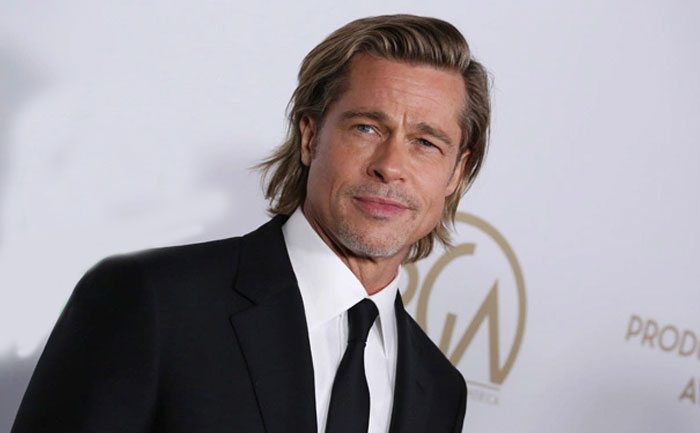 Brad Pitt was appreciated by critics and audiences alike for his 2019 performance in Quentin Tarantino's Once Upon a Time in Hollywood. The film was nominated for several awards with Brad Pitt winning the Academy Award for Best Actor in a Supporting Role. In addition, he was also honored with a BAFTA, a SAG and a Golden Globe. However, fans are now eager to know what Brad Pitt will be doing next.
It seems like the answer is here. As per Deadline, Brad Pitt will next appear in Bullet Train. Helmed by Deadpool 2 and Fast & Furious Presents: Hobbs & Shaw director David Leitch, Bullet Train will be penned by Zak Olkewicz. Reports suggest that Bullet Train will be based on Kotaro Isaka's Japanese novel, Maria Beetle.
The story is centered around five assassins who find themselves on a fast-moving bullet train. The train is scheduled from Tokyo to Morioka. There are just a few stops between the two destinations. The five assassins realize that their missions are related to one another. The question that then arises is that who makes it off the train alive and what awaits them at the terminal station.
According to reports by Deadline, Bullet train will start production later this year. While this is the only confirmed project of Brad Pitt so far, he has hinted at other projects in the works.
Meanwhile, Brad Pitt was recently spotted motorcycling as he visited ex-wife Angelina Jolie at her residence. He has also been the subject of several dating rumors since his split from Jolie. These include linkup rumors with Alia Shawkat, Jewellery Designer Sat Hari Khalsa, as well as ex-wife Jennifer Aniston.