PewDiePie Cancels H3H3 Podcast And Deletes First Instagram Post Since Break
PewDiePie quit YouTube earlier this year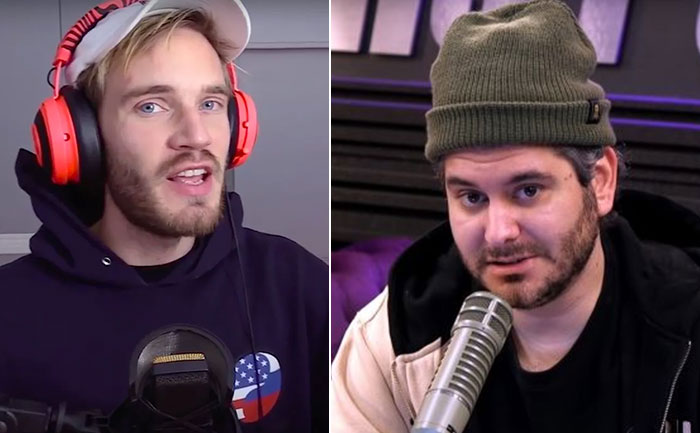 PewDiePie has built an empire out of hype creation. However, even after the YouTuber quit the platform, he hasn't quite managed to shake the constant attention. PewDiePie recently canceled an interview with the H3H3 podcast. In addition, the Swedish star also deleted his first Instagram post since early January.
PewDiePie Missed H3H3 podcast appearance
H3H3 podcast co-host Ethan Klein shared the news that PewDiePie was scheduled for an interview via satellite on February 12. The YouTuber confirmed the news during a February 10 podcast with Papa John. "Guys, we will see you guys on Wednesday with PewDiePie, so we will see you then!" However, the much-anticipated interview with Pewdiepie never came to fruition.
Later, Klein gave an update during the February 15 episode saying, "PewDiePie was supposed to be on today's episode, he couldn't make it. So we have no PewDiePie. So hopefully we are enough."
PewDiePie Deletes First Instagram Post Since Break
After the cancellation, the YouTuber shared his first Instagram post since January 7. The post contained a picture of PewDiePie with the caption "Been a while."
However, the post was soon deleted and the move has fans speculating about PewDiePie's motives. This was his first post since he bid farewell to YouTube and his 102 million followers in January. The YouTube sensation also deleted his Twitter account on December 16 stating, 'I hate Twitter, I think about deleting mine all the time.'
PewDiePie's actions have led fans to speculate if the YouTube star is planning to come back to the platform.
ALSO READ: YouTube Megastar PewDiePie: Hate On The Internet Is Not "Normal Behavior"